The father of a young man fatally shot by police in a southwest Ohio Wal-Mart store says much work remains to improve police-community relations.
John Crawford Jr., who spoke at a Monday meeting of an Ohio task force studying the issue, said that some officers want to shoot suspects they encounter and that the legal system is built to protect police rather than victims of unjustified shootings, the Cincinnati Enquirer reported (http://cin.ci/1F7lGiI).
"We've got work to do," Crawford said. "It's not about black and white. It should be about right and wrong."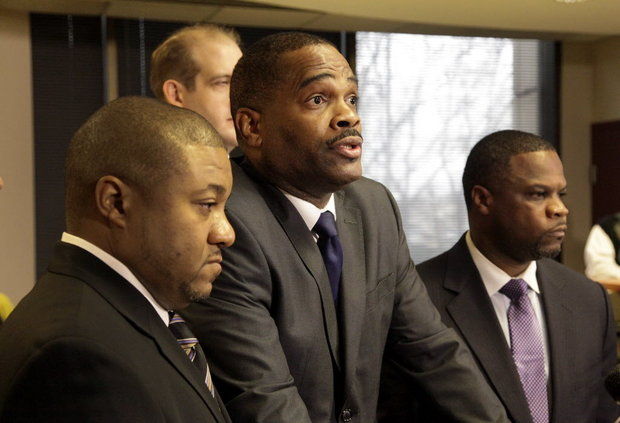 Twenty-two-year-old John Crawford III was shot in August after police responded to a 911 call reporting a man waving what appeared to be a firearm in the store in the Dayton suburb of Beavercreek. Police said the pellet rifle appeared to be real; a grand jury concluded the shooting was justified.
Crawford was black; the officer who shot him is white.
"We have to see the individuals with the gun and wearing the shield with the same accountability," Crawford's father said. "You have some officers out there that cannot wait to pull the trigger."
Other speakers at the meeting pointed to progress being made.
Veteran civil rights attorney Al Gerhardstein said Cincinnati's experience after 2001 racial unrest that led to police reforms can be a model for other cities.
Crawford's family has sought a federal investigation to see if race was a factor.