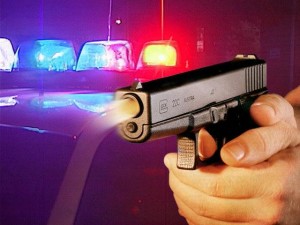 ST. LOUIS – A police officer in Wellston, Missouri shot an unarmed man on Saturday. The victim, Thomas Allen Jr, was hospitalized and died from his injuries on Sunday. Allen was a passenger in a vehicle that was pulled over in a traffic stop.
Police have claimed Allen attempted to drive away as the original driver of the vehicle and another passenger were being detained outside of the car. Police also claim that the officer responsible for the killing feared for his life, and for the life of a child who was also a passenger in the vehicle. The officer, who police have declined to name, fired three shots at Allen, causing him to crash the vehicle.
The officer responsible for killing the unarmed man was treated for an unexplained leg injury following the shooting. Police claim the child, who was in the vehicle as it crashed, was unharmed.