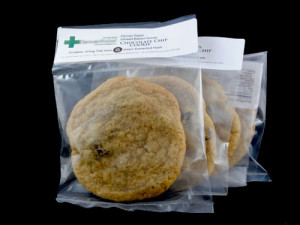 CHEYENNE, Wy. – The Wyoming Joint Judiciary Committee may study how to measure illegal ingredients in marijuana edibles following its 2016 judiciary session. The decision will ultimately be made by the Management Council, a bipartisan group composed of leadership from the House and Senate.
Sen. Leland Christensen, R-Alta, said that a judge had asked lawmakers to study the issue, as there are questions among the judiciary with how the law should be applied to marijuana in baked goods.
According to Christensen, baked marijuana edibles have become more common following the legalization of cannabis in Colorado.
Rep. Kendell Kroeker, R-Evansville, commented, "Marijuana has obviously changed. It's something we're going to have to deal with at one point or another."
The committee also expressed an interest in colluding with Gov. Matt Mead on the issue of civil asset forfeiture. A bill was passed in Wyoming this session which allows assets, such as a money and vehicles, to be stolen by police if someone is suspected of possessing illegal substances. Mead vetoed the bill and an attempt to override the veto failed Friday in the Senate.
Christensen noted, "I know leadership's interested and the governor's made a request that we do something with it."