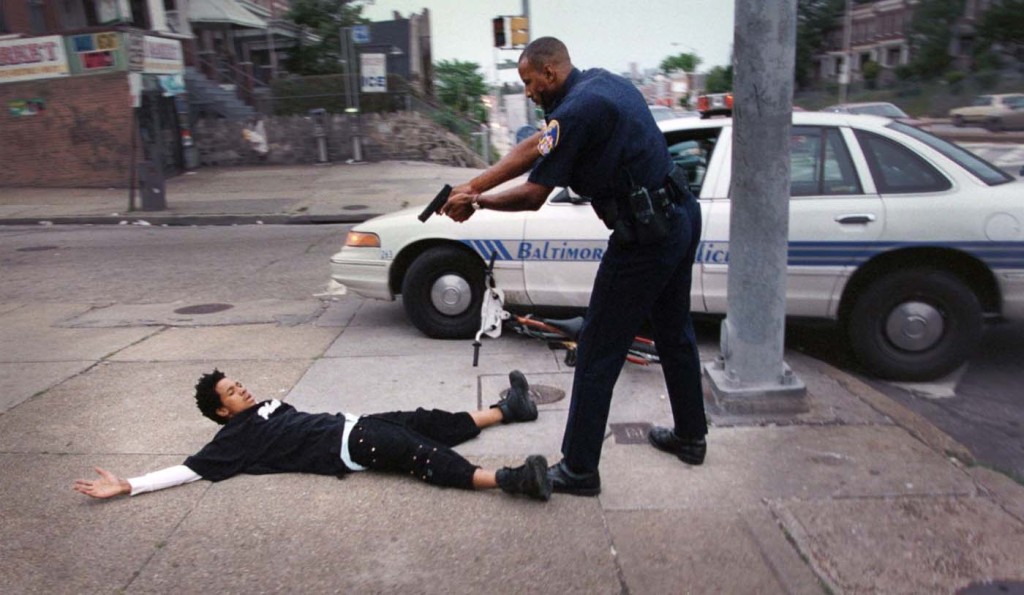 The Baltimore Police Department, which is investigating the death of Freddie Gray a week after its officers took him into custody, had one of the nation's highest rates of officers who were arrested for the seven years that ended in 2011. And a greater proportion of Baltimore residents have been killed by police officers since the start of last year than have residents of the average major U.S. city.
We don't know yet how Gray suffered the spinal injury that led to his death, and the Baltimore Police Department hasn't arrested any police officers, although it suspended six with pay. But data sets that track arrests of police officers and people killed by the police show that Baltimore has an abundance of both.
Over the seven years that ended in 2011, at least 55 of Baltimore's police officers were arrested on personal or professional charges, according to Bowling Green State University criminologist Philip M. Stinson, whom we profiled last week. Stinson calculates two different rates to compare police departments of different sizes serving cities with different populations. The per-officer rate is the number of officers arrested divided by the number of sworn officers, using the 2008 Census of State and Local Law Enforcement Agencies.
The per-capita rate is the number of officers arrested divided by the city's population in the 2010 census. Among the 200 largest U.S. state and local law-enforcement agencies, Baltimore's police department had the 14th-highest per-officer arrest rate, more than double the average. And it had the second-highest per-capita officer arrest rate, eight times the average and below only the rate in New Orleans. Both rates were about twice as high as those of two neighboring major cities: Philadelphia and Washington, D.C.
This data should be treated with caution. Stinson's data set is based on Google Alerts, so it doesn't necessarily capture every case in which an officer was arrested or charged with a crime. Cities with more media coverage of arrested officers would look like they have higher rates than cities with the same levels of officer misconduct but less media coverage. Police officers can be arrested for a wide range of alleged offenses, not all of them violent. Also, a department with a high count of arrests could have a high rate of misconduct or be unusually willing to investigate its own officers for crimes — or both. Stinson's data set also is coded only through 2011.1
Another data-collection project, Mapping Police Violence, tracks people killed by police officers around the country. Sam Sinyangwe, a statistician, researcher and advocate with the project, earlier this month provided us with data on those killings by state. This week, Sinyangwe sent us data on the 100 most populous U.S. cities, over the 15 months from January 2014 through March 2015. During that period, the Baltimore police killed six black men, and the Maryland Transit Administration police force killed one Hispanic man in Baltimore.
Three of the men killed were unarmed, including two of those killed by the Baltimore Police Department. In the 100 biggest cities overall, police officers killed 429 people, 85 of them unarmed, according to Sinyangwe's coding. Per capita, the rates of all people and of unarmed people killed by police officers in Baltimore were above average for big cities — although in 87 of the 100 cities, police officers killed at least one person during the time period studied.In 48 of the cities, police officers killed at least one person who was unarmed.2
Originally published at http://fivethirtyeight.com