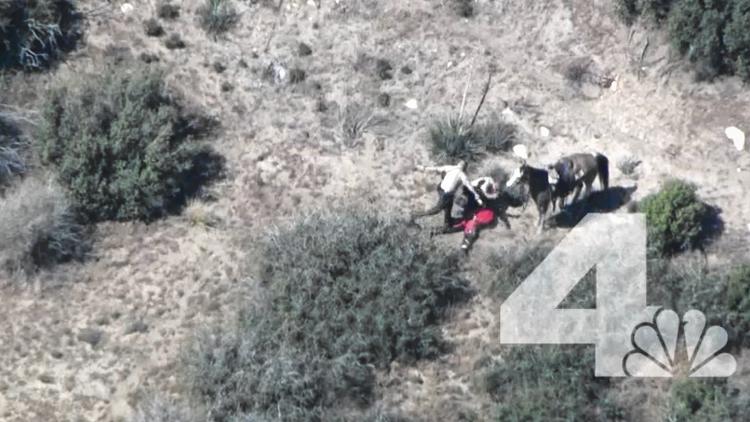 The San Bernardino County Board of Supervisors has agreed to pay $650,000 to a man who was punched and kicked by a group of cops following a pursuit on horseback.
The announcement of the agreement with Francis Pusok, 30, comes after a video, captured April 9 by a KNBC-TV Channel 4 helicopter, showed him being kicked and punched by deputies near Highway 173 and Arrowhead Lake Road at the end of the pursuit.
The board said the move would work to avoid any litigation expenses stemming from a possible lawsuit and settle all potential claims.
"The sole purpose of this agreement for both parties is to avoid the costs involved in litigation," board Chairman James Ramos said. "This agreement is a fair outcome for everyone involved, including taxpayers."
In approving the action, the county acknowledged no wrongdoing.
The FBI has opened a civil rights investigation into the case, while the San Bernardino County Sheriff's Department has launched a disciplinary investigation, as well as an investigation that could lead to possible criminal charges.
The evidence to be reviewed will include audio recorders worn by the deputies.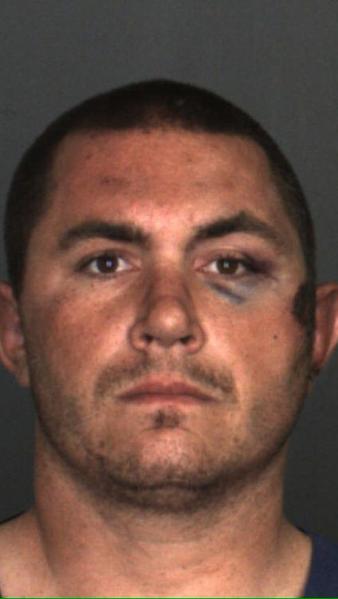 Ten deputies have been placed on paid administrative leave, according to San Bernardino County Sheriff John McMahon. He urged the public for patience during the investigation. "I am disturbed and troubled by what I see in the video," he said. "It does not appear to be in line with our policies and procedures."
The video appears to show the deputies striking Pusok after he was on the ground with his hands behind his back.
The incident started about 12:15 p.m. April 9 when deputies arrived at a home in unincorporated Apple Valley to serve a search warrant in an identity theft investigation, according to a statement from the sheriff's department.
When deputies arrived, Pusok drove away in a car, starting a nearly three-hour chase, sheriff's officials said.
After Pusok's vehicle became disabled, he stole a horse from a group of people at Deep Creek Hot Springs, sheriff's officials said.
At about 3 p.m. a group of deputies found Pusok near Highway 173 and Arrowhead Lake Road, sheriff's officials said.
After using a Taser on Pusok, deputies began striking him, including kicking him in the groin, according to the video.
Pusok, who appeared to have his hands behind his back as he lay on the ground, was kicked and kneed about a dozen times and punched more than two dozen times in the roughly two-minute beating, the video showed.
He was taken to the hospital. Two deputies were also taken to the hospital; two were treated for cuts, a twisted knee and a back injury from the horse, sheriff's officials said.
Pusok was arrested on suspicion of felony evading, theft of a horse, possessing stolen property and on a warrant for reckless driving, authorities said.