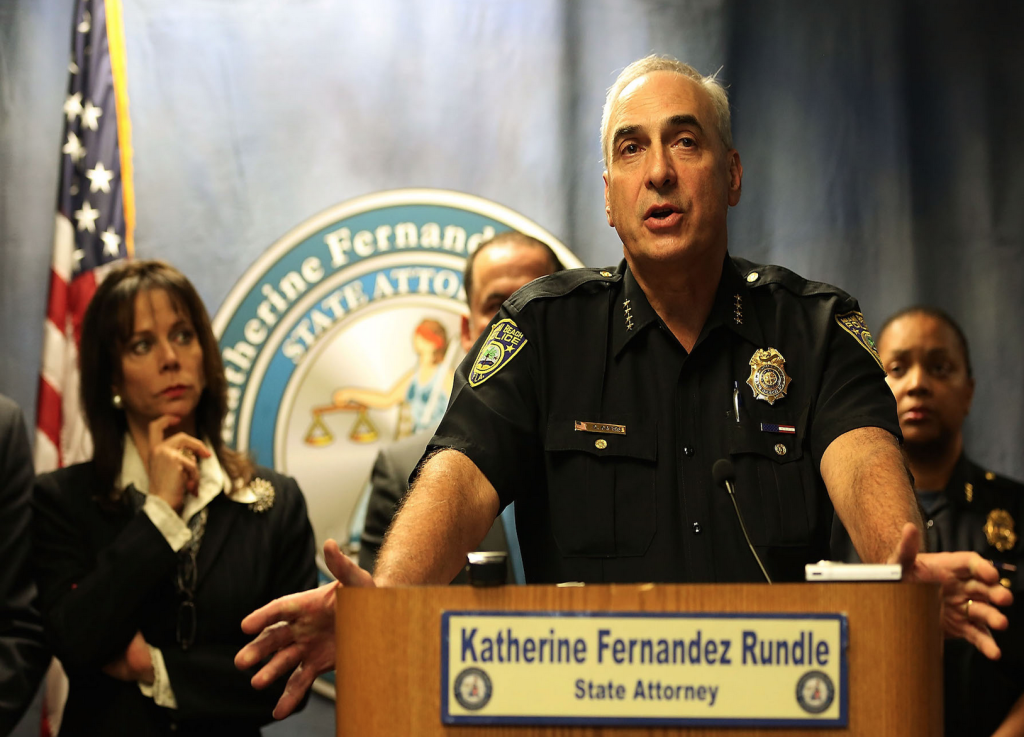 Police in Miami have launched an inquiry after it was revealed that a handful of officers – some of them senior figures – allegedly sent hundreds of racist and pornographic emails, which included so-called jokes about President Barack Obama.
Reports said an internal investigation had revealed that the sending of the emails possibly jeopardised dozens of criminal cases in southern Florida in which the officers were witnesses.
Police Chief Daniel Oates said that two of the 16 officers were senior members of the Miami Beach Police Department and were alleged to be the main instigators. One has retired, and the other was fired on Thursday, he said. They were identified as former Major Angel Vazquez and former Captain Alex Carulo, CBS Miami reported.
"They were the primary purveyors of pornography and high volume of it. I was shocked and angry," Mr Oates told a press conference.
Mr Vazquez has since retired, but could face a potential criminal charge for his alleged role in circulating an post-mortem photograph of Raymond Herisse who was shot by police in 2011 during the Memorial Day holiday, Mr Oates said.
Mr Oates said the probe revealed about 230 emails that were demeaning to African-Americans and women, or else pornographic in nature.
Many were depictions of crude racial jokes involving Mr Obama or black celebrities such as golfer Tiger Woods. One showed a woman with a black eye and the caption, "Domestic violence. Because sometimes, you have to tell her more than once."
One of the racially offensive emails depicted a board game called "Black Monopoly" in which every square says "go to jail."
Miami-Dade government prosecutor Katherine Fernandez Rundle said about 540 cases in which the officers were witnesses are being reviewed to determine if they are tainted racially. Some charges could be dropped as a result, or prisoners could be freed from jail.
"These activities are a breach of trust. They are disgusting," she said.
There has not yet been any public comment from the officers accused of sending the emails.
Mr Oates said the emails came to light in an unrelated 2013 internal affairs probe. Most of the messages spanned the years 2010 to mid-2012, and many of the officers involved apparently just received the offensive ones rather than forwarding them.
The case comes in the wake of another, similar scandal in the San Francisco Police Department involving officers exchanging racist and homophobic text messages.
It also comes amid a national debate about issues of race and law enforcement and the way some police treat black suspects.
Published on The Independent by Andrew Buncombe