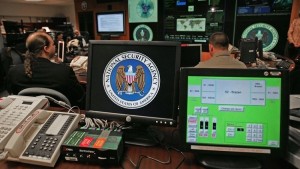 The National Security Agency says it plans to keep all of the recordings it's collected, even if it is no longer allowed to continue collecting phone recordings after today's Senate vote.
President Obama has urged Senators to pass the USA Freedom Act, a "compromise" bill which would extend the length and powers of the Patriot Act, while ending the NSA's ability to use mass surveillance to collect phone recordings. The bill passed the House by 338 to 88 on May 13.
The NSA started collecting phone records in the wake of the September 11 terrorist attacks in 2001. The NSA's program of mass surveillance has been widely unpopular since it was revealed by former NSA contractor Edward Snowden in 2013, which many say is in direct violation of the US Constitution, and infringes upon their civil rights.
RT offers video commentary on the story:
Senator Rand Paul (R-KY) has promised to derail the bill
"There has to be another way," Paul said in a comment posted on Twitter. "We must find it together. So tomorrow, I will force the expiration of the NSA illegal spy program."
Last week, Republicans were unable to find 60 votes to break a filibuster on either an extension of the existing law or a House-passed bill, the USA Freedom Act, that would have telecommunications companies hold the data and require the government to get a warrant to access it.