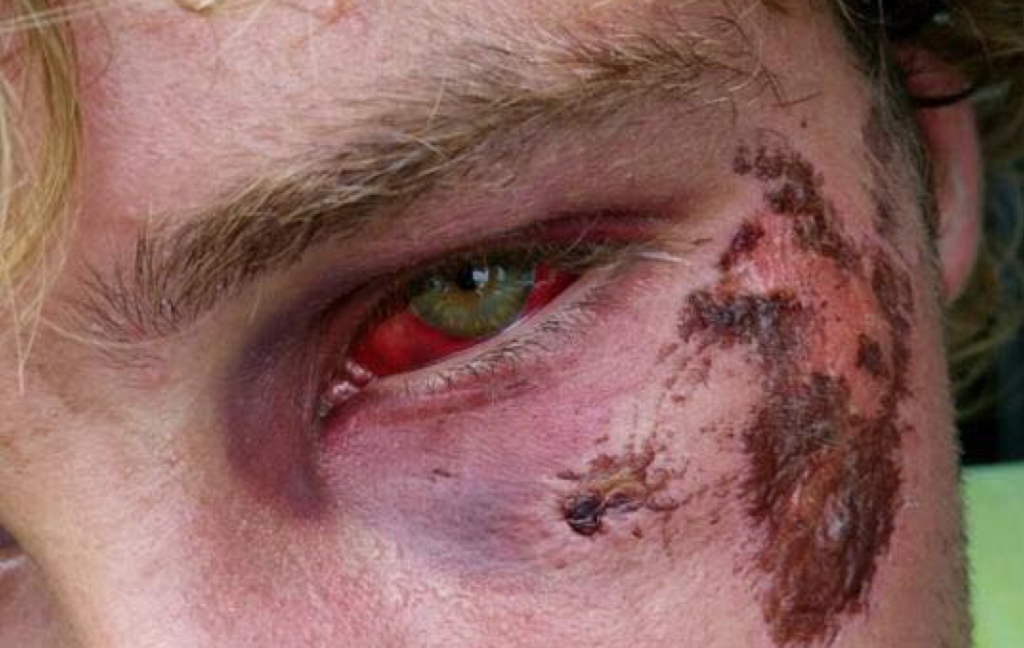 Ohio jurors have deliberated and the verdict is in for Tyler Paxson. The 19 year old Spencerville, OH man facing one count of assault of an officer was found not guilty. As Judge Cheney read the verdict in Allen County Common Pleas Court. Sighs of relief were heard from Paxson's family in the court room.
Jurors deliberated for about 3 and a half hours before they reached a not guilty verdict. During closing arguments earlier today jurors heard conflicting testimony between officer accounts and eye witness accounts. Officers say Paxson was combative when they tried to subdue and arrest him. However, Paxson's friend, two neighbors and Paxson himself describe the officers beating the 19 year old without him resisting. Paxson was facing the possibility of 18 months behind bars.
On July 12, 2014, Lima PD responded to calls of a party taking place.  Upon arrival, they see a number of people walking around, multiple beer cans, and Paxson, who appeared underage.  According to the statements that officers provided internal investigators with, Paxson saw the officers and turned to walk in the opposite direction, going to the porch of the private property.  He was asked his age, and asked for ID upon suspicion of being inebriated and underage.  At that time, officers can be heard saying "Stop resisting," multiple times. In the follow up statements, five officers provide conflicting testimony, which ultimately the investigator found to be "consistent" with the Lima PD "force continuum" and "General Directive 4.01."
During the arrest, officers in question claim that Paxson struck multiple officers, including punching one twice in the face.  This claim is substantiated in the grand jury indictment.  Nevertheless, it was Paxson with open wounds on his back from flashlights and batons, and a gaping welt on his eye that one officer claimed was from being dragged on the ground.  To make matters worse, Paxson told The Anti-Media in December that the officers were going door to door threatening witnesses with arrest if they spoke against the Lima officers.
The Lima Police Department has a history of intimidation, coercion and brutality.  In other, non-related incidents, the department charged one man for obstructing justice when he refused to turn over his personal cell phone that officers acknowledge recorded a felony in action.  The resident in this case argues that it is not his responsibility to do the job of the officers.  In another incident, the daughter of a 72 year old man reports on social media that her father was arrested and detained on suspicion of drug trafficking for having out of state plates.  In 2008, Lima officers raided the home of Tarika Wilson in search of her boyfriend, suspected of drug trafficking.  During the SWAT raid, Wilson was shot and killed and her 14 month old son was shot and injured. Wilson was holding her baby at the time.
Hometownstations.com-WLIO- Lima, OH News Weather Sports
This article was co-authored by Alex Freeman from The Fifth Column News and Virgil Vaduva