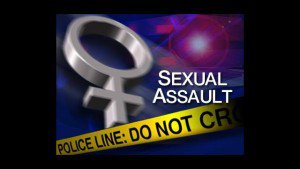 JACKSONVILLE, Fla. — A Jacksonville police officer is accused of making unwanted sexual advances and trying to give away prescription pain pills on Thursday.
Officer Scott Bridges, 35, is behind bars and faces charges for battery and two counts of distribution of a controlled substance.
The Jacksonville sheriff's office says a woman sent Bridges a text message asking him to bring her a Coke Zero and some pain pills. on Wednesday. The woman said when Bridges showed up, he gave her a bag with several pills, including hydrocodone, a controlled substance, and then proceeded to make unwanted sexual advances toward her, even as she repeatedly asked Bridges to stop.
"He showed up and had a bag with some pills which he gave to her and she didn't take," said Jacksonville Undersheriff Dwain Senterfitt. "She said as they were sitting on the couch together he made sexual advances. She told him to stop and he kind of forced the issue. Try to pull her pants down, a few things like that, and she said stop, which eventually he did and he left her residence."
Police have launched an investigation into where Bridges obtained the controlled substances he gave the woman.
Florida has a state law that keeps arrested police officers from having some of their records released to the public when they've been arrested, including their mugshots. Bridges is currently on a voluntary leave of absence, and will need to pass an internal review before the sheriff's office considers reinstating him to his duty.
A recorded press statement from the Jacksonville sheriff's office is available below: