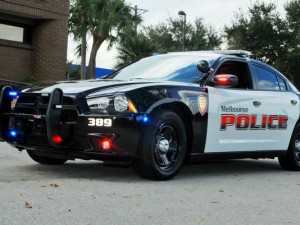 MELBOURNE, Fla. — Melbourne police are reporting that one of their officers was stopped by a crowd from making an arrest on Saturday.
A police officer approached Phoenix Low, 22, about a city ordnance requiring people with alcoholic beverages to remain indoors. When the police officer went to arrest Low for committing the victimless crime, Low escaped.
The police officer gave chase and caught up with Low, but this time when he attempted to put Low in handcuffs, a crowd gathered and pulled the officer from the young man, preventing his arrest. Low was able to break free once more before eventually being captured and charged with resisting arrest.
According to police, this is the second time in recent history that a crowd has interfered with a police officer trying to make an arrest.
Melbourne police have not named the officer involved, but say he used "less lethal force" to disperse the crowd that kept him from arresting Low for the victimless crime. Low was released from jail Sunday.