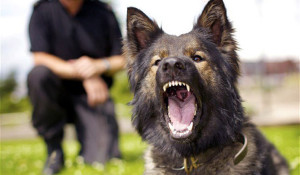 ORLANDO, Fla. — Orlando police supervisors are investigating the arrest of a 12-year-old boy who was mauled by a police K-9 unit on June 4.
According to reports, the boy spent three days in the hospital after receiving multiple dog bite injuries to his arm.
Police claim the boy pried open a door at the Shingle Creek Elementary School late at night on June 4. Police have not identified the boy because he is a minor.
Police let the dog loose to assist in the arrest. According to the Orlando Police Depratment, it is not normal police protocol to have a dog attack a child under the age of 13, but police say they may not have been able to identify the age of the child they allowed their dog to maul.
Two witnesses to the attack say the boy had dropped to his knees and surrendered to police before police let the dog attack the young child.
The boy's family hired an attorney, Bradley Laurent, who says the boy will need extensive rehabilitation and physical therapy. "This kid is going to need extensive rehab," Laurent said. "There's no telling if he needs surgery to repair any nerve damage, and he may need plastic surgery."
Update: The unnamed boy was reportedly kept in the hospital for two days to receive treatment for his injuries. Pictures of the boy bitten by the police dog were released by his family and are available below.