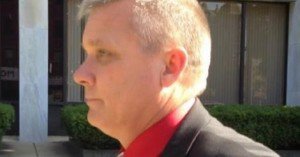 GREECE, N.Y. — A New York police officer was sentenced Monday for possessing child pornography.
Prosecutors say John Casey III, 47, of Greece, New York, was sentenced to four years in prison, as well as ten years of supervised release after his incarceration. Casey will also need to register as a sexual offender.
In March 2014, Casey shared images of child pornography online. Investigators were able to download several photographs from Casey's computer of children being raped.
Investigators say the time of the online activities determined that the images were never downloaded when Casey was at work.
Prosecuting attorney Craig Gestring argued that Casey should be detained until he is sentenced.
US District Judge Elizabeth Wolford said federal law defines possession of child pornography as a violent offense, and pretrial detention is required unless except for special circumstances. Wolford determined this situation did not warrant such exceptions.
Casey attorneys said the crime Gestring pleaded guilty to was less violent than other crimes, but Wolford disagreed, saying "horrific acts were done to these real children," referencing the images found on Casey's computers.