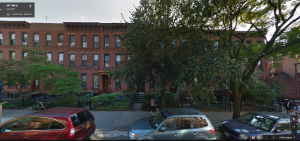 UPDATE:  Since the publishing of this article PH1K3 posted a short note online addressing some of the questions I posted to him. Among other things he stated:
The govs will take every chance they gets to exploit US . to You that fear the gov i can say this:my code and countless others will be fighting 4 freedom of information,like i have said before we are the real coders and we are the ones who fights 4 the internet to be free.custome code will allways win against fgt gov code…..Ross Ulbricht did nothing wrong and the only crime was the one she made when she sent an programmer to jail
ORIGINAL STORY: Only a few days after I covered the fact that Reason Magazine revealed that lawyers from the Southern District of New York subpoenaed them in an effort to identify the people behind some comments posted on the reason.com website, members of Anonymous Sweden yet again posted public information about Judge Katherine Forrest, who was the sitting judge in the trial of Ross Ulbricht, the young man behind the dark net website Silk Road.
Someone using the handle PH1K3 (and @_Anonymous_swe_ on Twitter) published a ghostbin note where he posted sensitive details about Forrest, including her social security number, birth date, home address and home telephone number. Pictures of the judge's alleged house in New York were also posted in various places online.
PH1K3 indirectly confirmed to me that he was indeed behind the publishing of the information about Forrest but did not answer additional follow up questions I asked about his opinions about the judge or the trial of Ross Ulbricht. The general sense throughout the underground hacktivist community is what the document published states, namely that "THE JUDGE WILL PAY FOR WHAT SHE DID." The message "FREE ROSS ULBRICHT" also appears throughout many of the statements and documents published by members of Anonymous.
In May 2015, PH1K3 also claimed that he hacked an NSA e-mail server hosted by Quest in an interview the the website The Cryptosphere.
---
Virgil Vaduva is a Libertarian security professional, journalist, photographer and overall liberty freak. He spent most of his life in Communist Romania and participated in the 1989 street protests which led to the collapse of the Ceausescu regime. He can be reached at vvaduva at truthvoice.com.