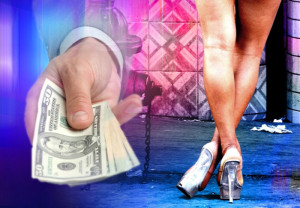 TUCSON, Ariz. — Tucson city officials said two officers have resigned following suspicions they were involved in a prostitution ring.
Police Chief Roberto Villasenor said police first started receiving complaints about prostitution at a massage parlor in 2011. At the time they received the complaints, the investigation unit that specialized in sex crimes had been disbanded. Police received tips for several more years before launching an investigation in 2014.
Tucson City Attorney Mike Rankin told The Arizona Daily Star on Sunday that two officers who were put on paid administrative leave resigned, saying they are still under investigation and are likely to see criminal charges.
Five other police officers are also being investigated for their involvement, although so far none have been charged.
So far little information about the officers has been released. In contrast to how the department treats the identity of non-police suspects, Villasenor says he will not reveal the names of the officers until after the investigation and appeals process has concluded.