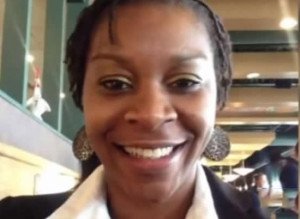 WALLER COUNTY, Texas — Ava DuVernay — director of the Oscar-nominated civil rights film Selma — made a posts on Twitter late Tuseday evening claiming the recently-released dashboard camera video of Sandra Bland's arrest may have been doctored.
I edit footage for a living. But anyone can see that this official video has been cut. Read/watch. Why? #SandraBland http://t.co/2JXy9Zc4Y3

— Ava DuVernay (@AVAETC) July 22, 2015
"Someone clearly cut footage out and looped part of the video in order to correspond with the recorded audio of Texas state trooper Brian Encinia speaking," said journalist Ben Norton, whom DuVernay responded to in her tweet. "Who exactly edited the footage is unknown, but the video was recorded by police and released by the Texas Department of Public Safety."
Norton pointed out, amid growing skepticism of the official story, that there are several parts of the video which appear to show looped footage of the same vehicles moving in the background during Bland's arrest.
The video in question is available below:
TruthVoice reported last Thursday that Bland was found dead in a jail Waller County jail cell three days after being charged for assaulting an officer. Police claim she died as a result of "self-inflicted asphyxiation."