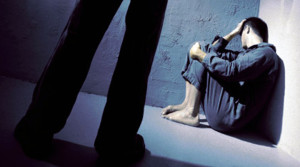 LOS ANGELES — Ten jail employees accused of inmate neglect had their employment at the Los Angeles County Sheriff's Department terminated, according to an official statement released Saturday.
An inmate filed a complaint on June 27 that claims he was restrained and held in handcuffs for approximately 32 hours, receiving no food, after being accused of assaulting a guard.
"I am deeply committed to providing the highest levels of constitutional care to those in our charge and will quickly address and remedy any conduct, policies, or practices that do not meet this expectation and high standard," said Sheriff Jim McDonnell in Saturday's statement.
This is not the first time in recent history the jail's employees have been accused of abuse. These latest accusations come just two years after a sprawling investigation turned up charges against 18 different Los Angeles County Sheriff's Department officers for misconduct and excessive force.
An internal investigation has been launched and given to the Sheriff's Internal Criminal Investigations Bureau, with further disciplinary action pending. So far no charges have been filed against any of the employees.