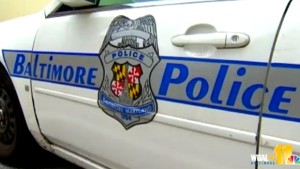 Baltimore, the city that just saw its police chief fired and recently six police officers charged in the death of Freddie Gray while he was in police custody (allegedly due to a "rough ride" in a police van) is a city in far worse shape than anyone knows, says a new report.
Writing in a new report for the Reuters news service, author and former Associated Press news editor in Baltimore Christopher Corbett writes of a city that for years had been mired in police and city hall corruption, bigotry, police abuse of citizens and other problems.
To wit:
~ In the month after Freddie Gray's death more people were murdered than in any month in 25 years — 42 or 43 are the accepted totals now. But he adds that since this is Baltimore, "no one can agree on the actual number of dead."

~ In that same period, more than 100 shootings occurred…(along with) 144 murders in the first six months of 2015 — 74 since the Gray incident — a nearly 50 percent spike in murders from the same period last year. Three more people were killed Tuesday night in a shooting downtown. The deaths raised the homicide total to 155 for the year. Yet police responses to crimes and arrests have dropped from 2,677 in April, the month of Gray's death, to 1,531 in May.

~ Police Commissioner Anthony W. Batts, an African-American who came here from Oakland – and who was fired Wednesday — had a relationship with his officers that was fractious, at best…the Fraternal Order of Police has been extremely critical of him and his handling of the Gray incident.

~ In a recent Op-Ed piece in a local paper, Batts reminded the city (and the police) that his first duty here – the one he was hired for – was to reform the police department because "the cycle of scandal, corruption and malfeasance seemed to be continuing without abatement." He cited some of the city's most celebrated incidents of corruption, including police robbing drug suspects and an extensive towing scandal that rocked the city a few years ago.

~ Corbett writes that when he worked for the AP in that city, he knew of the "rough rides" police sometime gave suspects in police vans because in the early 1980's two off-duty cops worked security in the downtown Baltimore high-rise where he worked at the Associated Press office and they would drop in to "visit us." He described the two as, "Central-casting Baltimore cops — tough, profane and bigoted…one drove what was then still called a paddy wagon. He was the first person I ever heard speak of a "rough ride." Baltimore prosecutors say Gray went for a rough ride in a police wagon on April 12, and died a week later from spinal injuries."

~ There is now a widespread feeling in Baltimore that, "Police have stopped policing. This may in no small way be because of aggressive citizens who have taken to stalking cops with cameras."

~ On Wednesday came the release of the Baltimore police union's "review that criticized the police response to the April rioting over Gray's death, saying commanders let unrest spiral into arson and looting."

~ Baltimore knows, from long experience, turnover in the police commissioner's office. Davis is the seventh in less than 15 years. "One former police commissioner, who later appeared as a police detective in the critically acclaimed cable series The Wire, actually went to jail on corruption charges.

~ No one in Baltimore needs to be reminded that "theirs is a city with a certain amount of corruption, whether it's rogue cops, the last mayor who resigned in a corruption scandal (she's seeking re-election) or a weird citywide speed-camera controversy that involved millions of dollars. The administrator of the city's free downtown bus shuttle and water-taxi system was sent to federal prison last month on a bribery and money-laundering conviction."
And the report, found here goes downhill fast from there.