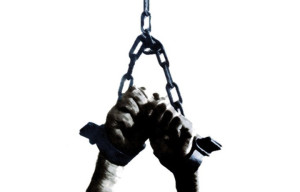 Crown prosecutors in British Columbia have taken the unusual step of charging a member of the RCMP with torture.
Const. Saxon Peters was already facing charges of aggravated assault, unlawful confinement and two counts of obstruction of justice in connection with the alleged beating of an aboriginal man.
Glenn Shuter, 25, alleges a police officer drove him about 10 kilometres outside the small town of Merritt in August 2005. Shuter, who is accused of stealing a police officer's bicycle, alleges the officer beat him and left him to walk home.
On Monday, Crown prosecutor Stephen Harrison dropped the confinement charge and replaced it with the Criminal Code offence of torture.
Peters, who is on unpaid suspension, faces direct indictment, meaning there will be no preliminary hearing and the case will proceed directly to trial.
"There was a recent comprehensive review by senior lawyers at the criminal justice branch of this case and they determined that the available evidence support a count of torture in this case," said B.C. Crown spokesperson Stan Lowe.
After Shuter was arrested, he complained of being punched in the face and body. His teeth were broken and his eyes and ears swollen.
Shuter says he was driven 10 kilometres out of town and dumped.
A lengthy police investigation indicates the alleged beating happened in the presence of another on-duty officer and an auxiliary constable. Neither of them face criminal charges.
Band Chief Arthur Dick, of the Lower Nicola Reserve near Merritt, says Shuter couldn't eat properly because his teeth were damaged. Shuter lost weight, had headaches and nightmares, said Dick.
"You hear of these kind of things happening in other countries and whatnot… but to happen in my backyard, it just overwhelms me," said Dick.
This report appeared on CBC News