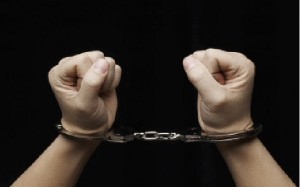 A Roscoe woman who was falsely detained last year by Donora police on a warrant seeking the arrest of a man is suing the Borough of Donora, the local police chief and the officer who brought her to the station that day.
In the five-count lawsuit filed Friday in Washington County Court, attorney Dennis Popojas alleges that Donora police officer Robert Dorcon and Chief James Brice violated Kerri Hoover's civil rights to due process by bringing her in on the warrant Feb. 20, 2014.
Brice was named in the lawsuit because his position carries a responsibility to train officers in the execution of arrest warrants, Popojas said.
Dorcon stopped her car at 9:15 a.m. and informed her that he had a warrant for her arrest.
The bench warrant signed in December 2013 by District Judge Mark Wilson sought Kerry Hoover of Coal Center, the plaintiff's cousin, for failure to appear in court on a traffic violation, and it described the suspect as a 39-year-old man who is 6 feet tall and weighed 250 pounds, the record states.
"There are wild disparities between the description laid out in the warrant and the person, my client, who was picked up that day," Popojas said.
Kerri Hoover, 27, insisted to Dorcon she didn't have an arrest record and was told by Brice he "knew how to read a warrant," the lawsuit alleges.
It further claimed Brice didn't verify her identity or review Dorcon's actions that day.
She eventually was released 2 1/2 hours later to her father.
"Chief Brice knew or should have known that the plaintiff's arrest was clearly erroneous as he failed to match the fugitive's description in any appreciable way except for the last name," Popojas said in the lawsuit.
Popojas notified Pennsylvania Attorney General Kathleen Kane in August of his client's intention to sue over the error. Pennsylvania law requires a notice be filed with the attorney general when someone plans to sue over such incidents.
Donora Police Department was also notified of Kerri Hoover's decision to sue and has since tried to intimidate her and "persuade the plaintiff from taking action," the lawsuit stated.
The lawsuit also alleges the arrest intentionally inflicted emotional distress on Kerri Hoover and borough police officers need to be trained on how to execute arrest warrants.
Donora's solicitor, Justin Walsh, could not be reached Friday.
Written by Francesco Sacco and Scott Beveridge, staff writers for the Observer-Reporter