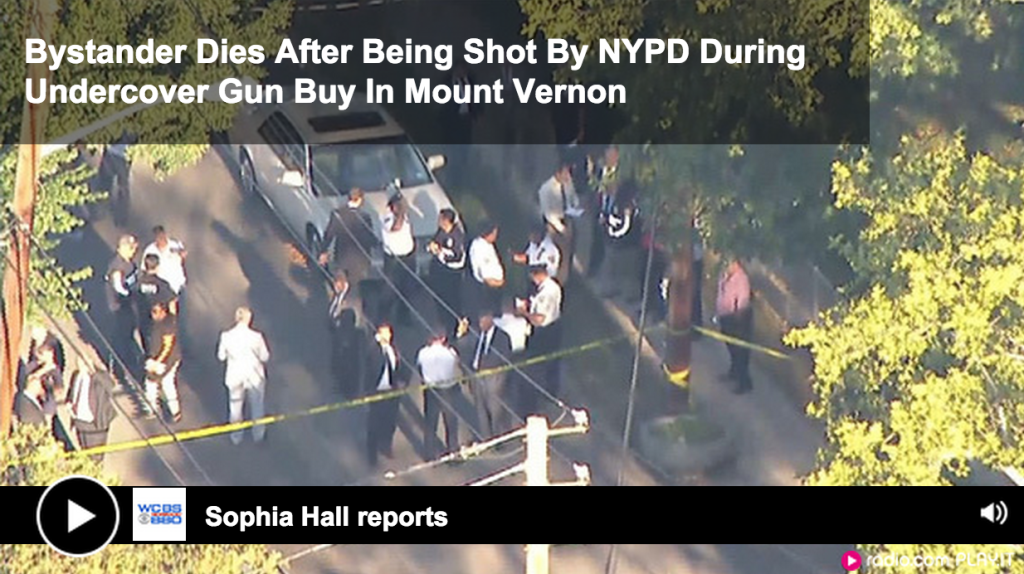 New York City police say a bystander has died after he was accidentally shot by a plainclothes officer who also shot an armed suspect three times after an undercover gun buy went bad.
Police say 61-year-old Felix Kumi of Mount Vernon died early Saturday.
Authorities say Kumi was shot Friday afternoon after a man pulled a gun on an undercover NYPD officer during a probe into the sale of illegal firearms.
The wounded suspect was shot three times and hospitalized with charges pending. The 37-year-old's name was not released.
Police say a second suspect, 28-year-old Jeffrey Aristy of the Bronx, has been arrested on drugs and weapons charges. It was not immediately clear if he had an attorney.
Police said the men tried robbing the officer. That's when the officer signaled to his backup team, which opened fire on the suspects as they fled with the money.
But two bullets struck Kumi as he stood on Beekman Avenue, WCBS 880's Sophia Hall reported.
On Saturday, NYPD Commissioner Bill Bratton released a statement expressing condolences to Kumi's family.
"I wish to express my profound sorrow and sympathy to the family of Felix Kumi, an uninvolved bystander who was struck and killed by police gunfire during an undercover gun-buy operation last night," the statement said. "Mr. Kumi was blameless, and this tragedy has tested and tried his family. I pray that they may find comfort in their hope of resurrection and awakening, and I tender the Department's support and service in their grief."
The suspect who had put the gun to the officer's head was also shot, police said. He's listed in stable condition.
Investigators said the suspect's weapon turned out to be a BB gun.
"We believe the gun that was put to our undercover's head is a replica of a large semiautomatic pistol," O'Neill said. "It was found behind a house where the suspect fled."
Aristy, of the Bronx, is charged with criminal sale of a controlled substance and criminal sale of firearms. Police said charges are pending against the second suspect, a 37-year-old man who has not yet been identified.