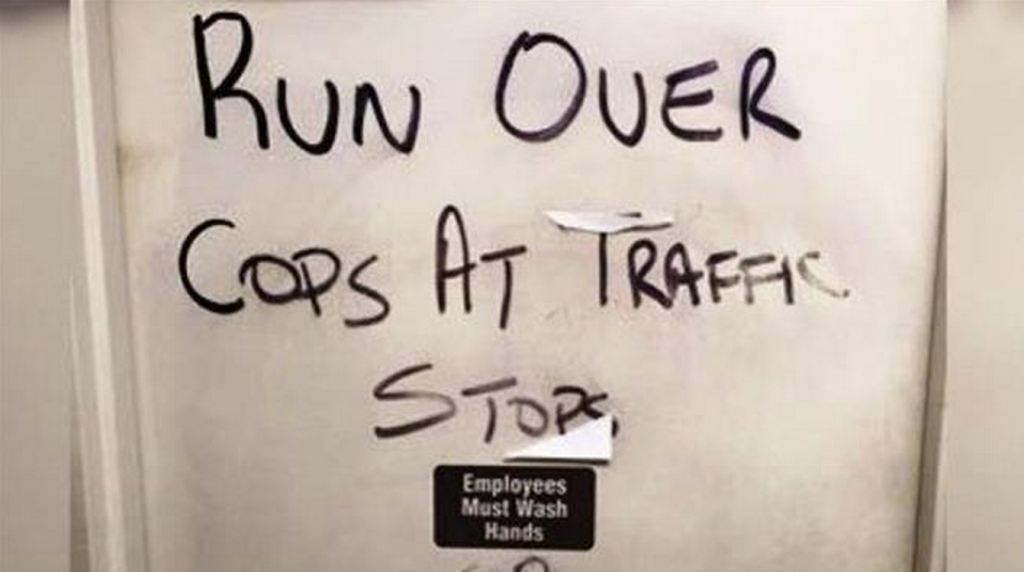 Graffiti has recently appeared in both Austin, the capital of Texas, and in Houston, the state's largest city, amid rising violence against US police officers, local media reported Sunday.
Violence-provoking statements in Austin include "Run Over Cops At Traffic Stops" and "Shoot Them In The Cop Car!"
Following the shooting death of a sheriff's deputy last week in Harris County, Texas, graffiti images calling for the murder of law enforcement authorities have appeared on property around Houston.
Harris County Sheriff Ron Hickman linked the killing of Darren Goforth, the county's deputy sheriff, to the recent wave of anti-police brutality protests in the United States.
A total of 51 officers were killed in 2014, an 89 percent increase from 2013, when 27 officers were killed, data from the FBI showed in May.
Analysts say tensions between police and citizens have reached an all-time high over the past year as a result of several high-profile police killings.
Numerous protests and riots have occurred across the US against police brutality and racial injustice since last summer.
Nearly 800 people were killed by police since the beginning of 2015, according to data collected by an activist group known as Killed By Police.
The actual figure, however, could be much higher because the database only includes confirmed police killings as reported by the media.