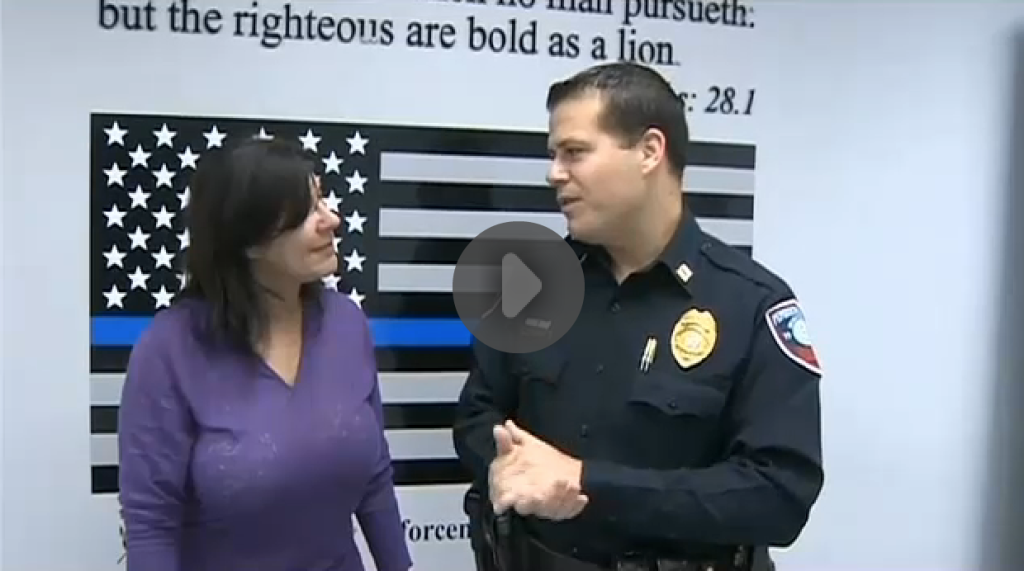 Arby's restaurants in Broward and Miami-Dade counties are trying to settle a beef with police by offering all uniformed cops free meals in South Florida, Friday.
So far, no officers are taking them up on the deal at the Pembroke Pines shop, at at 11755 Pines Blvd., where this all began when a pair of employees at first refused to serve a Pembroke Pines Police sergeant. Meanwhile, the CEO of Arby's is meeting with the presidents of the Miami-Dade and Broward Police Benevolent Associations at the Pembroke Pines restaurant in question.
Speaking outside the shop, Miami-Dade PBA president John Rivera said, "We appreciate his prompt attention to this. We still want to have a conversation about this and make sure this is something that is not gonna happen again at Arby's. Look, at the end of the day, police officers are under attack in America. This is that little straw that broke the camel's back."
The Arby's manager who allegedly denied food to a Pembroke Pines Police officer has been fired by the company while the clerk involved was suspended. Thomas McCutcheon, the grandfather of Kenneth Davenport, the clerk who was suspended Thursday, spoke about his future with the fast food restaurant. "He came home somewhat depressed, but somewhat has an outlook that he might return to Arby's at a later date," he said.
McCutcheon said he is worried that the incident will affect his grandson's chance of finding another job in the future. "The management wrote down all that he had to say, and decided that they will make a decision later on if they will permanently terminate him or if he's just suspended," said McCutcheon. "All I want to do is clear his name and to get an apology in paper that he did not cause this problem."
The incident triggered an outpouring of support from its competitors, Thursday morning. McDonald's partnered with Magic 102.7 FM to deliver bag after bag of pancakes and McMuffins to the department. "We have a surprise to you guys," said a woman as she delivered the food to the Pembroke Pines PD.
Whole Foods also put out a spread for law enforcers, and local residents brought boxes of Dunkin' Donuts and coffee. "Thank you, thank you very much," said a Pembroke Pines Police officer. "We appreciate the outpouring of support that we've received from the community throughout this whole ordeal, and we're just very, very appreciative and humbled by it."
Tuesday night, a clerk at the Arby's located reportedly didn't want to serve Pembroke Pines Police Sgt. Jennifer Martin at the drive-thru. When she finally received her order, she didn't feel comfortable eating it, so she left it behind.
Davenport said it was a big misunderstanding. When asked if he would ever refuse to serve food to a police officer who paid for it, he replied, "For what? She hungry, I'm gonna give her some food."
Arby's CEO Paul Brown has called to apologize to the department, and the police department said the matter is closed. On Thursday, Brown released a statement announcing the company would offer a free combo meal to local police officers in uniform on Friday at any of their restaurants in Miami-Dade and Broward counties.
WSVN-TV – 7NEWS Miami Ft. Lauderdale News, Weather, Deco