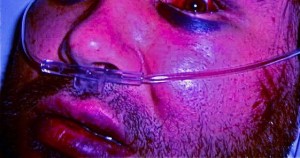 The Denver City Council approved a $860,000 settlement Monday in a lawsuit filed by a disabled veteran who was beaten by a police officer frequently accused of excessive force.
James D. Moore had to be resuscitated after the 2008 incident, which stemmed from a noise complaint at apartments in the 2600 block of Blake Street.
"James Moore was beaten almost to death," his attorney, David Lane, said. "(Officer) Shawn Miller is the poster child for everything that is wrong with the Denver Police Department."
According to court records, the settlement was reached during a hearing before Magistrate Judge Michael Hegarty last Wednesday. The tentative agreement must be approved by the City Council. The 2010 lawsuit named Miller, Officer John Robledo and the city as defendants.
The lawsuit named Denver Police Officers Shawn Miller, who had the history of complaints but had not faced discipline, and John Robledo. The encounter escalated to tackling Moore, hogtying him and striking him in the head.
Moore was arrested on assault charges. The district attorney's office later dismissed the case.
The settlement was reached tentatively in January . In a 12-0 block vote, the council signed off on the city's payment of $775,000 to Moore and $85,000 to the firm of attorney David Lane.
After Moore was resuscitated, the officers charged Moore with two felony assault counts. The Denver district attorney's office later dismissed the charges.
Internal affairs officers have conducted 39 investigations against Miller, including 15 excessive-force complaints, Lane said.
"They won't fire Shawn Miller, who is one of the most violent officers in Denver," Lane said.
Murray said that since Miller joined the force in 2005, there have been 36 citizen complaints against him plus two complaints that were initiated internally and one that was "akin to him running through a red-light camera."
Murray said there has been a third-party review of each of Miller's cases through the Independent Monitor's Office. He said only six of the cases resulted in discipline but none of the six were inappropriate-force cases.