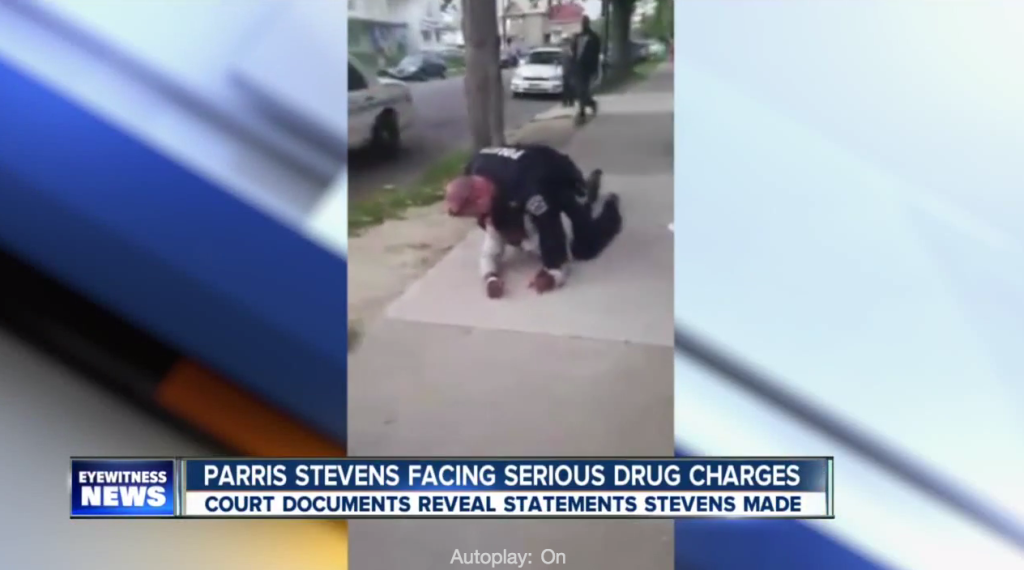 The Buffalo Police Department has started an internal investigation into one of its officers after a video surfaced which appears to show a forceful act against a civilian.
But officials now believe that a controversial cell phone video that showed a Buffalo Police officer subduing a suspect is not evidence of excessive force, but rather proof that the officer was trying to save the suspect's life.
The incident was captured on video by a bystander on Busti Avenue near Hudson Street on the city's lower West Side.
In the video, a woman frantically screams that the officer on top of the subject, is choking him and needs to stop. Others also implore restraint, claiming the subject's eyes are bugging out due to the force being exerted. Eventually, the man is cuffed and, with assistance, is able to walk to a patrol car.
Police will not confirm what led up to the confrontation, or the name of the man involved, or what if anything he is being charged with.
Relatives, however, identify him to us as Parris Stevens, and say he was taken to Erie County Medical Center following the altercation. ECMC says he has already been discharged.
According to a police spokesperson: "As soon as the department became aware of the video, an internal affairs case was opened," but he said he could add nothing further because the investigation is in its early stages.
While the Buffalo Police Department is now conducting an investigation, many in the law enforcement believe Stevens could have choked to death or even died had the officer not acted.