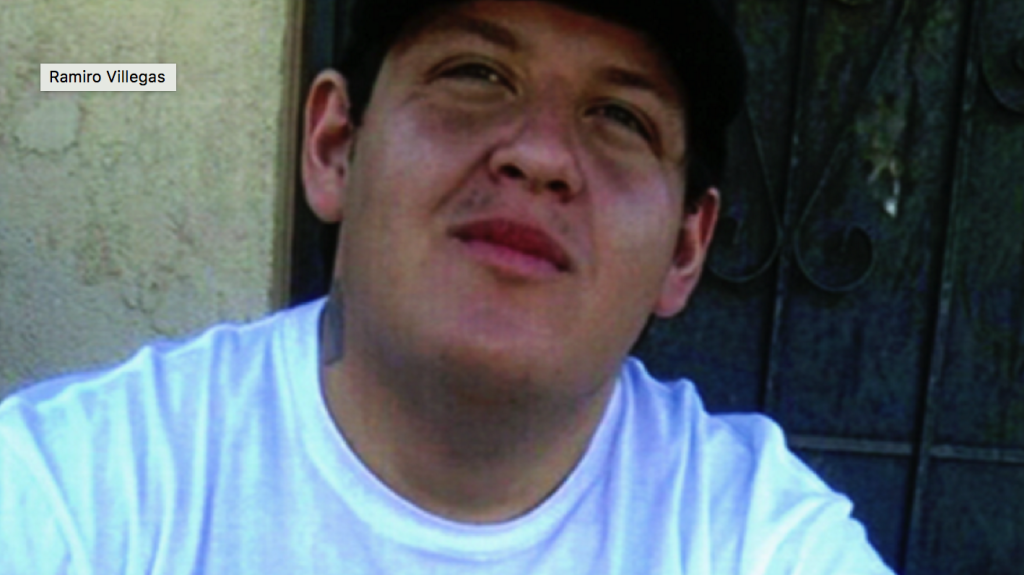 A Bakersfield cop is no longer part of the police force after allegations that he mishandled and joked around with the corpse of a man shot by officers.
Sgt. Joe Grubbs confirmed that Aaron Stringer "no longer works here" during conversations with media.
Other details weren't immediately released.
Stringer, a senior officer, was placed on paid administrative leave after allegations regarding 22-year-old Ramiro Villegas, who was killed last November after a car chase.
Human resources staff did not immediately respond to a request for comment. It was unclear whether Stringer was fired or if he resigned.
Stringer is accused of grabbing Ramiro James Villegas' head and touching his feet as Villegas lay dead on a gurney at the Kern Medical Center, according to a lawsuit filed by Villegas' family in June. He also reportedly told another officer he "loves playing with dead bodies," then laughed.
The officer said "tickle, tickle" as he touched Villegas' feet and then pulled on one of his toes, commenting that rigor mortis had not set in, the lawsuit alleged.
TheVillegas family first filed a claim against the city in April and in June filed a civil rights lawsuit against the department, claiming Villegas was unlawfully shot by officers and that his body was then "desecrated" at the Kern County coroner's office by the officer.
The lawsuit also alleged that Villegas' killing is part of a pattern at the Bakersfield Police Department of shooting to kill young, unarmed Latino men. Police shot Villegas, 22, on Nov. 13, after he led police on a pursuit and crashed into a light pole.
A trainee apparently was so disturbed by Stringer's comments that she reported it to her superiors, the family's attorneys said.
Stringer holds a 2009 Medal of Valor for saving his partner during a shootout in which both were wounded.