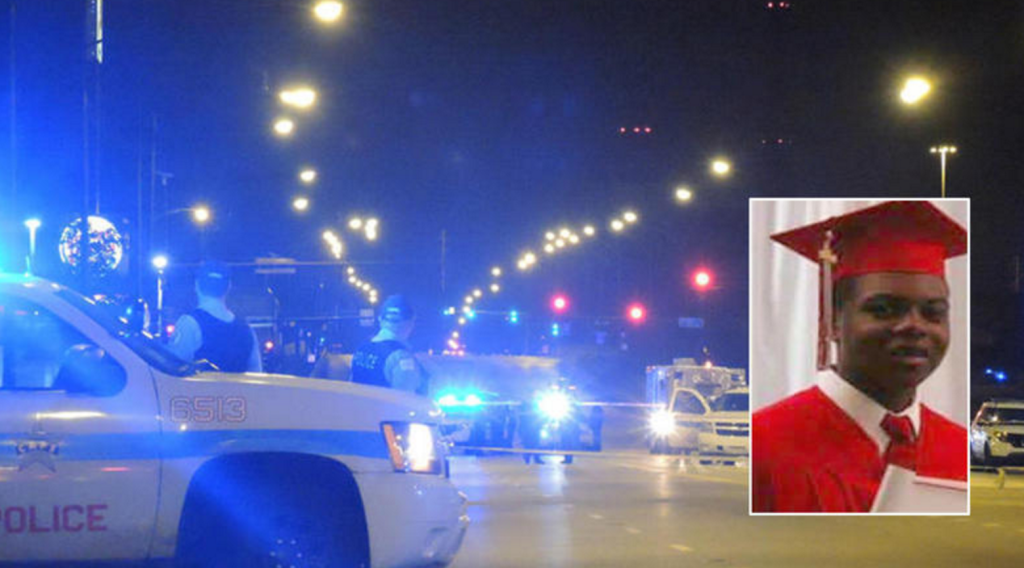 Amid concerns about possible unrest, Chicago Mayor Rahm Emanuel invited ministers and community activists to City Hall on Monday to discuss the upcoming release of a video that shows a white police officer fatally shooting a black teenager last year.
Seventeen-year-old Laquan McDonald was shot 16 times. Police have said he refused to drop a knife.
There is growing concern in the community about what could happen when people see the incident for themselves. A judge last week ordered the police department to release the police car dashcam footage by Wednesday.
Two ministers invited to meet with Emanuel said they think the mayor will solicit their help in preventing the kind of unrest seen in Baltimore and Ferguson, Missouri, after the killings of young black men by police in those cities.
Emanuel's office characterized the meeting as something "we regularly do on important topics." But Hatch and the Rev. Ira Acree said it is a rare occurrence and shows the mayor is concerned there might be violence.
"We have been trying to meet with the mayor since the beginning of the year to talk about community relations and his staff asks for a letter and says 'We'll get back to you,' but they never do," Acree said.
Hatch said: "This has the feeling of them scrambling."
The shooting occurred on Oct. 20, 2014, as police responded to a 911 call of a man carrying a knife. Lawyers for McDonald's family who have seen the video say it shows the teen with a small knife and walking away from officers. They say Officer Jason Van Dyke opens fire from about 15 feet and keeps shooting after the teen falls.
Emanuel's meeting with ministers and activists comes as residents brace both for the video's release and for word on whether Van Dyke will face criminal charges. On Monday, State's Attorney Anita Alvarez said that a decision will be made Tuesday on whether charges will be filed against the officer. According to reports, sources say Van Dyke will be indicted.
Acree and Hatch said blacks in the city are upset about the shooting and because city officials and the Police Department refused for several months to release the video until ordered to do so by a judge. They said people also are angry because the officer, though stripped of his police powers, has been assigned to desk duty and not fired.
"They had the opportunity to be a good example and a model across the country on how to improve police and community relations and they missed it," Acree said.
The Police Department has said it refused to release the video out of concern that doing so would hamper the federal and state investigations. The department said placing an officer on desk duty after a shooting is standard procedure and that it is prohibited from doing anything more during the investigations.
The Mayor is expected to also put together a public service announcement that may go on the radio or television and appeal for calm, sources tell FOX 32.
The City of Chicago also settled out of court with McDonald's family even before the family filed a lawsuit.
The FBI and the Cook County State's Attorney's Office are investigating the fatal shooting.