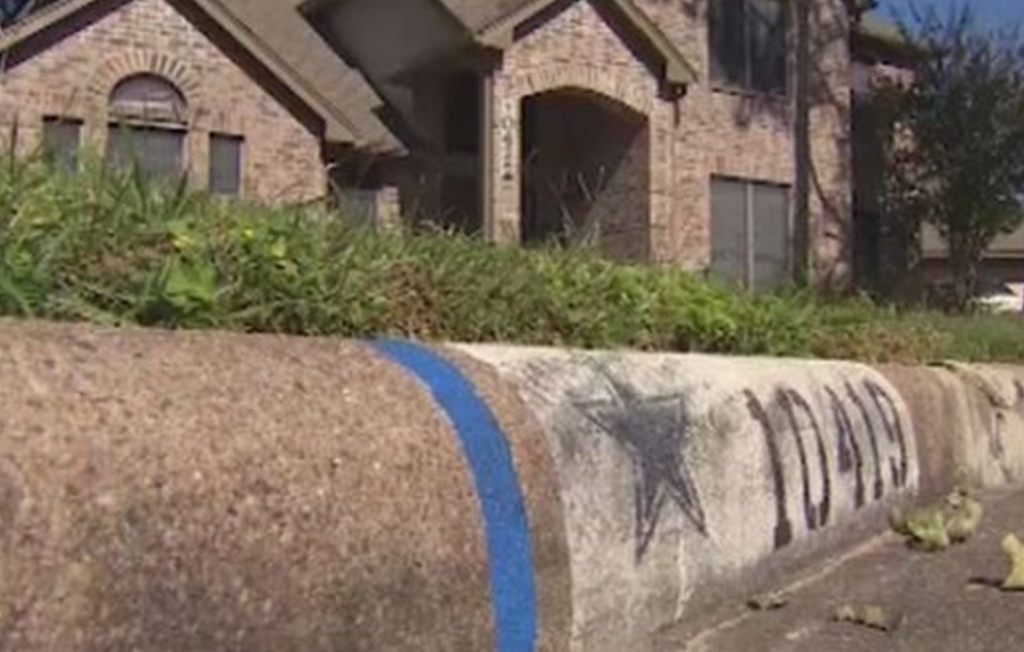 HOUSTON – Every single home, along the rows of well-kept lush green lawns in a Northwest Harris County subdivision, is about to get a curbside paint job.
"We were surprised that the address of the house was being painted. Otherwise, we didn't know about that," said resident Lina Mai.
A thin blue line was painted along her address to show support for fallen Deputy Goforth.
Maybe she hadn't noticed the sign alerting residents, or it's possible she hadn't been to the last few HOA meetings.
While she said she is fully supportive of the decision, she would've liked more communication.
"They should've asked or sent a letter to inform the residents that they are painting to honor Goforth," said Mai.
Others we spoke to in the know, like Shawn Royer, said it's more than just remembering the man gunned down at a gas station months ago.
"It's for every officer protecting us. It's not about one man, it's about a group of people that risk their lives every day for us," said Royer
He's decorated his home with blue ribbons and a Goforth sign, while he waits for his thin blue line.
"They are actually in the process of doing the whole neighborhood. It was the HOA board, because it was inexpensive to show our solidarity," said Nace Peard, the former Steeplechase CIA president.
It costs a little more than $4000 and many feel it's the least they could do.
"I think everybody's supporting Deputy Goforth and his family and I feel really bad that it happened," said resident Mike Huffman.
It's a small subtle marker, bringing one community together, in a big way.
"I think we should all show support, tie ribbons, paint your addresses, do whatever you can to support your local officers," said Royer.
The HOA president confirmed one person who was upset with the decision, strictly because of the allegations of an alleged mistress involved with Goforth.
For the most part, residents said those allegations had no bearing on their feelings of support.