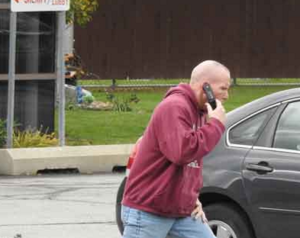 ELYRIA – Suspended Elyria police Officer Tom Orsik has been indicted on felony charges including bribery, tampering with evidence and two counts of menacing by stalking.
Orsik, 41, also faces misdemeanor charges of telecommunications harassment, falsification, voyeurism, dereliction of duty, two counts of menacing and three counts of solicitation, according to a news release from the Elyria Police Department.
Police officials have remained quiet on exactly what the allegations against the veteran officer are and Police Chief Duane Whitely wrote in the news release that he would not comment until an internal investigation is completed.
Orsik has been on paid leave since Sept. 4. A news release from October noted that the investigation covered Orsik's time with the Police Department between 2009 through September of this year, including while he was working as a community police officer at Wilkes Villa.
Orsik will remain on paid leave until the internal probe is completed, Whitely wrote in today's news release.