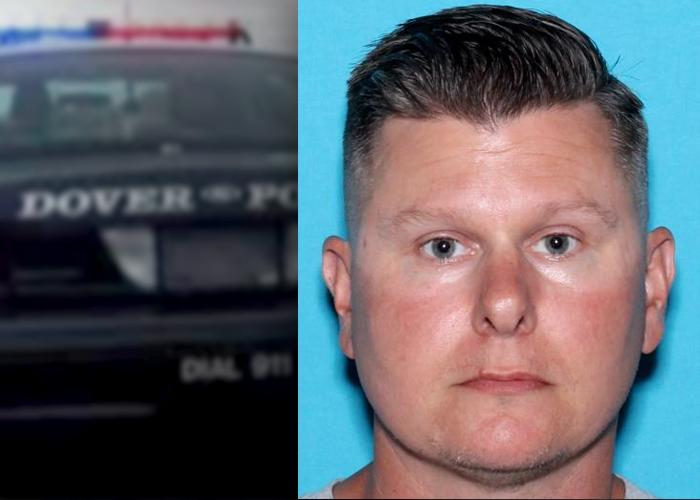 An overwhelmingly white jury found Dover Police Cpl. Thomas Webster not guilty of a felony assault charge after kicking an unarmed black man in the head in 2013.
The verdict came after three days of deliberation.
A dash cam video showing Webster kicking Lateef Dickerson in the head as he was lowering himself onto the ground with both hands flat on the pavement. The blow dislodged Dickerson's jaw and knocked him unconscious. Dickerson never showed up to the Kent County Courthouse during the proceedings.
"This was obviously a thoughtful verdict," said defense attorney James Liguori. "I hope we all can move on from this."
State prosecutor Mark Denney says he thinks it was still a worthwhile case to bring to trial, despite the result. "We feel vindicated by the fact that the jury took three days to deliberate the conduct and the evidence here, but of course, them having the final say, we respect their verdict," Denney said.
"We know in a case like this it is difficult to convict a law enforcement officer and it's been difficult for all of us. We work with police every single day. We can't do our job as prosecutors without police and if this had been a [guilty verdict] no one would be celebrating."
Delaware Fraternal Order of Police president Fred Calhoun says the verdict speaks to the trust that the community has with law enforcement.
"It's going to go a long way with my brothers and sisters that society has shown – at least in Dover – that they have had enough of being bullied and they have faith in the police and the job we do and that we will move forward to business as usual."
"I'm stunned," said Central Delaware NAACP president La Mar Gunn, who was among many black social activists attending much of the trial. "It's beyond belief. I don't know how a jury in this community – 12 people – could reach that decision."
Webster faced one second-degree assault charge that could've carried a sentence of up to eight years in prison. Jurors also rejected a misdemeanor third-degree assault charge.
Webster showed little emotion after the jury read the verdict, kissing his tearful wife and leaving through a side exit away from the media. "I think he's going to move forward and I would encourage him to try to see if he will fit in in his prior job," Liguori said.
Webster has been suspended without pay from Dover Police Department since May.
A statement from Police Chief Paul Bernat says they will now review the case in the days ahead regarding his employment status. Webster had been disciplined internally for the kick, but police officials have refused to release details, saying it's a personnel issue.
Black protesters and civil rights activists packed the courtroom during the entirety of the trial, as well as Webster's family and friends. More than ten uniformed police officers and bailiffs watched over the crowd while the jury read the verdict, with Judge Ferris Wharton saying any outburst would get a person thrown out of the courtroom.
Gunn said he doesn't expect destructive demonstrations to result from the acquittal.
"We started this with class. We're ending this of class. Regardless of the decision, I think we've proven that."
Yesterday, jurors asked Wharton to better define "gross deviation" in relation to Webster's professional conduct that night in August 2013.
Wharton said there was no legal definition and for jurors to use their "common, ordinary understanding" of the phrase when rendering a verdict.
A grand jury in 2014 declined to charge Webster. Delaware's federal court also failed to take up a civil rights complaint regarding the stop.
Attorney General Matt Denn (D) revived the case shortly after being sworn into office this past January.