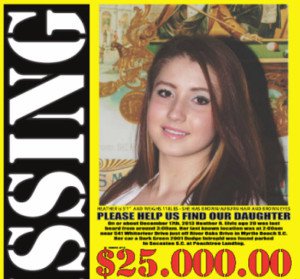 December 18, 2013: Heather Elvis was just 20 years old the night she went missing in the Myrtle Beach area of South Carolina.
Sidney and Tammy Moorer were arrested on kidnapping and murder charges January 28, 2014, based on the evidence that Sidney previously had an affair with Heather Elvis. Both were released after each met $100,000 bonds. Because the only evidence presented by the prosecution was circumstantial, the judge determined that the couple are still innocent under the law. The couple has since moved to Florida for work.
A gag order has been placed on the case.
On that fateful night, Heather went on a first date with Steven Schiraldi, who police noted was the last person to see her alive. During the date, she texted her father, Terry Elvis, a photo of herself learning to drive a stick shift in the parking lot of the Inlet Square Mall. According to testimony, Schiraldi dropped her off at her River Oaks Drive apartment around 2 a.m.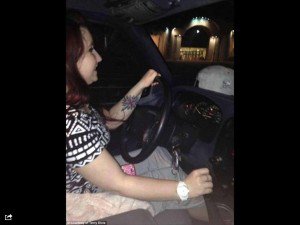 After passing a lie detector test, police wrote Steven Schiraldi off as a suspect.
A confidential source explained that Horry County Police have since taken almost two years to review the GPS ping data from Schiraldi's and Elvis's phone records, cross referencing them to check the validity of Schiraldi's alibi the night of Elvis's disappearance. Police arrived at Steven Schiraldi's home when the cell phone records of Heather Elvis did not match the locations that Steven Schiraldi told police they had visited that fateful night.
The confidential source claims they witnessed Steven Schiraldi refuse to give police his cell phone, and any records pertaining to it. According to the source Schiraldi had previously discussed, and may have followed through, with changing the seats in his pickup truck, where Heather Elvis was last seen alive, to bucket seats, supposedly to fit a new speaker system. The change may also have destroyed any forensic evidence that Horry County Police failed to look at.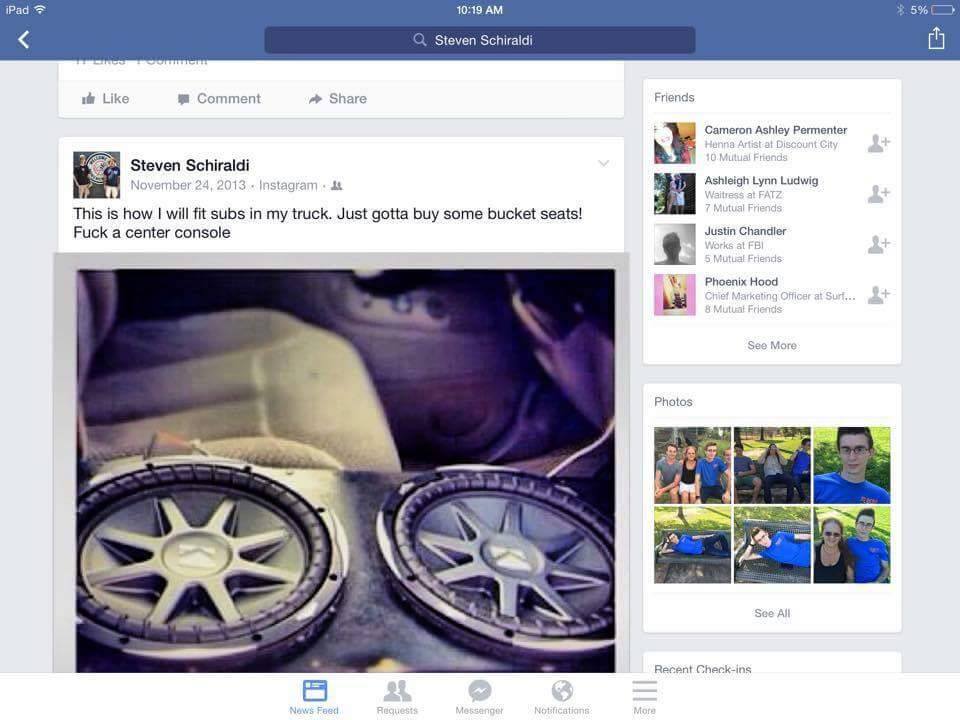 After discovering new discrepancies in Schrialdi's story, police are now allegedly focusing on him as a primary suspect again.
The father, Terry Elvis has successfully avoided becoming a prime suspect. According to sources, Terry had a brother that was allegedly fired from Horry County Police Department for tampering with evidence.
A source close to the investigation with a relative that works in the court stated that Terry Elvis has failed one lie detector test, and the results of his second were inconclusive.
Sources and neighbors state that the father has had hundreds of thousands of dollars donated since the disappearance, since allegedly paid off his house, purchased 2 convertibles, his wife a vehicle, his other daughter a vehicle, jet ski's, and multiple wardrobe additions for his family, including expensive pageant dresses for his daughter.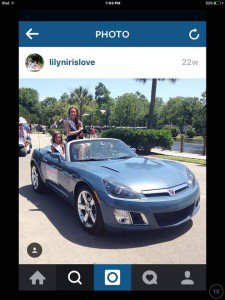 TruthVoice has since obtained FBI records that show Terry Elvis has been arrested multiple times and convicted of fraud, and forgery stemming from cases dating back as far as 1970, resulting in a 7 year suspended sentence, and 3 years probation, and a permanent felony status.
TruthVoice will be posting a separate article pertaining to Terry Elvis and his sudden life change, and mysterious past later this week.
You can view a timeline of the Heather Elvis case here
A community vigil will be held for her on the anniversary of her disappearance. You can view the details here
TruthVoice has reached out to Horry County Police Department, our calls have yet to be returned.