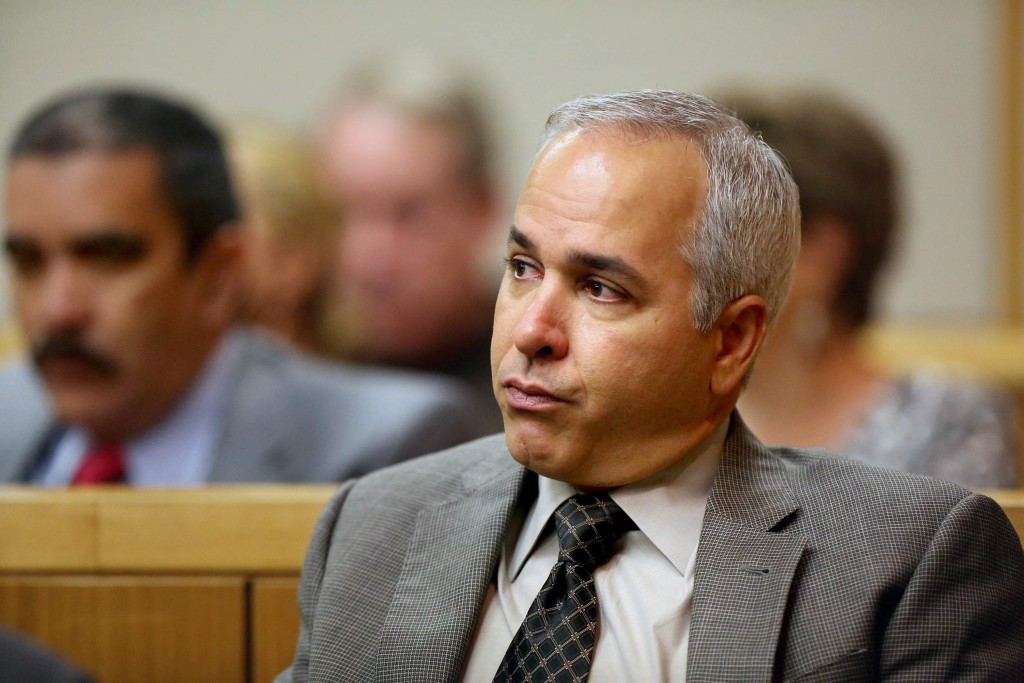 Stephen Diaco, one of three lawyers accused of setting up a rival's DUI arrest, was permanently disbarred Thursday by the Florida Supreme Court.
The disbarment means Diaco, who has practiced law in the state for more than 20 years, may never again be a lawyer in Florida.
The Supreme Court order grants a request by Diaco to drop his efforts to save his law license after a retired judge, serving as a referee, recommended permanent disbarment for Diaco and fellow attorneys, Robert Adams and Adam Filthaut.
The judge, W. Douglas Baird, made the recommendation in August after an administrative trial.
At the start of the trial, Diaco tried to resolve the matter by volunteering to lose his license with the ability to re-apply in five years. But that petition was denied by the Supreme Court.
The case against the three lawyers stems from a high-profile trial in January 2013 involving a civil lawsuit by radio personality Todd "MJ" Schnitt, who accused fellow DJ Bubba the Love Sponge Clem of slandering him.
The Diaco law firm represented Clem in his ultimately successful defense. But during the trial, Schnitt's lawyer, C. Phillip Campbell, was arrested for DUI. The state bar accused the Diaco firm of orchestrating the arrest by having a paralegal ply Campbell with liquor and then trick him into moving her car when a friend on the Tampa Police Department was waiting to catch him.
"This malicious tampering with another person's personal life and career was not only unprofessional, it was inexcusable," Baird wrote in his withering opinion, capping a scandal that titillated Tampa and consumed the attention of the legal community.
The three lawyers argued they had done much good for the community, but Baird found those acts were eclipsed by the outrageousness of the setup.
Campbell's lawyer, John Fitzgibbons, welcomed the news about Diaco on Thursday.
"Stephen Diaco is now finished as a lawyer and deservedly so for his role in the scandal involving the setup arrest of Phil Campbell," Fitzgibbons said.
The Supreme Court also ordered Diaco to pay the bar $14,178.28 to compensate for its costs in the case against him.
While the Supreme Court considers what to do about Adams and Filthaut, they remain temporarily suspended from practicing law.