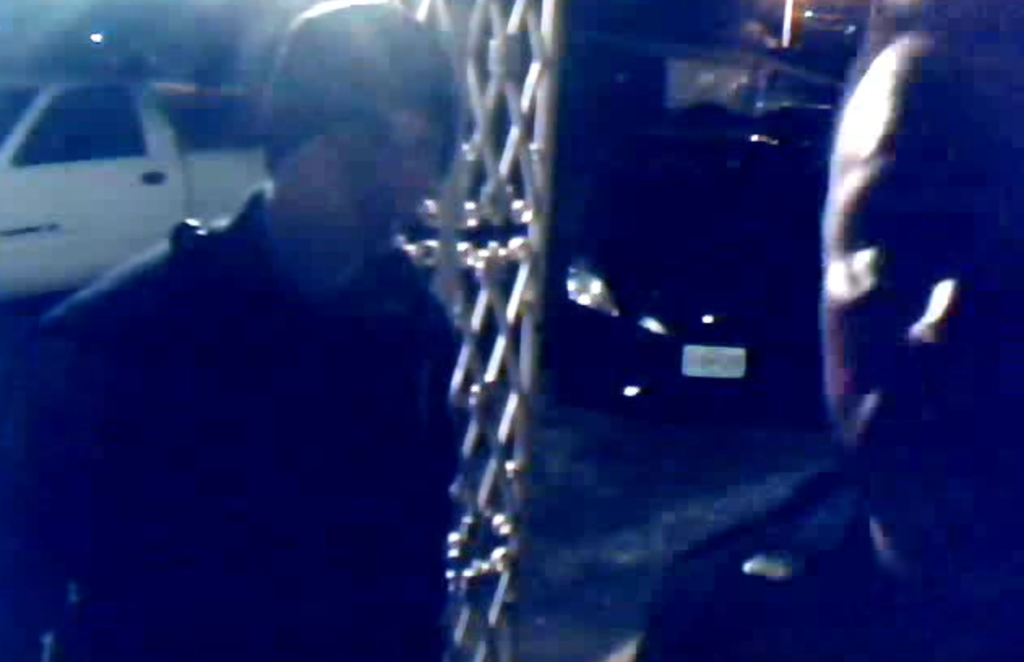 SPRINGFIELD, Mo. – A video making the rounds on social media– that is raising a lot of questions about the integrity of two Springfield police officers.There's a video making the rounds on social media– that is raising a lot of questions about the integrity of two Springfield police officers.
You can see two Springfield officers knock on a lady's door– notice her surveillance camera, then one of them puts a piece of black electrical tape over it.
She says she's always respected police, until now.
"There is no reason whatsoever for that to have been done," said Frances Gill. She is upset that a police officer would do that.
"Big no no."
In a two hour period on the evening of December 16– police were called to Gill's north Springfield apartment building four times for disturbances. Gill says in her neighborhood, it often gets unruly, and some drink too much.
"With all that commotion going on, we decided to leave and go to a friend's house so I could calm down. When we came back home, that's when we noticed the tape on there and I didn't know what had happened," said Gill.
Gill says she was shocked, and disturbed to roll back her tape, and see it was a man in uniform who covered it up.
"It disappointed me very much because I expected better of police than that."
Frances was not the one in trouble during any of the calls, and has no criminal record.
She says she doesn't know why police knocked at her door, and they never announced who they were. She's especially disturbed regarding why police would ever cover up a camera– and her peep hole.
Springfield police tell us they first saw the video of their two officers covering up the security camera on Facebook. They say they saw it two days after the incident happened. According to the department, at that time, Chief Paul Williams says he asked his internal affairs team to investigate and to work with Frances on how to go about filing a formal complaint.
So is it criminal what they did?
"It's not a crime, it's not illegal for the officer to do that, but it is a violation of her constitutional rights, it's a civil right that she has," explained defense attorney Dee Wampler.
Furthermore, he says it exacerbates a culture of distrust among all citizens.
"I don't think it's good police practice and it doesn't lend confidence in police work when you see something like that happen," Wampler said.
"It seems like they judge me by where I live, not by who I am. And that's not right, you don't do that."
Springfield police would not do an interview with us, but sent this statement.
"We are investigating this situation to determine exactly what occurred, and it would be inappropriate for us to discuss this matter while the investigation is underway."
The courts have affirmed a citizen's right to videotape police, as long as you don't interfere with them.