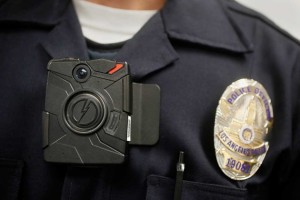 On January 19, 2016, the city of Oakland, California, agreed to pay $450,000 to settle a wrongful death suit, filed by the family of Hernan Jaramillo, a 51-year-old man who was killed while being restrained by police.
The Contra Costa Times obtained video of the moments before Jaramillo's death. The video shows the man repeatedly crying out for help, saying, "They're killing me!" and "I can't breathe."
As one officer pressed his knee into Jaramillo's back, four others used their weight to hold the man down on the sidewalk. When Jaramillo cries out to his sister again, saying "They're killing me," one officer responds "No-one's killing you."
Before becoming unresponsive, Jaramillo again tells his sister "They know what they're doing. They're killing me."
Jaramillo did not have a criminal record. Worse, he was not even accused of a crime at the time of his death.
According to the family, Jaramillo's sister called police to report that her brother was being attacked by an intruder. When police arrived, they found him alone in his room.
Although Jaramillo's sister insisted that he was not the intruder, police handcuffed him and led him to a waiting squad car.
The officers claim that they wanted to take him in for a mental health assessment, but he "resisted" as they tried to get him into the police car. That's when they threw him to the sidewalk, compressing his body under their combined weight, until he stopped calling for help.
Although Oakland police never released the footage, which was captured by one of the officers' body cameras, the video was leaked to Contra Costa Times this week. It was later published to YouTube by US Uncut.
Watch the footage below.
While the city of Oakland will pay $450,000 to settle the wrongful death suit filed by Jaramillo's family, the officers involved in this incident will never be held accountable.
That's because the Alameda County District Attorney does not investigate in-custody deaths unless they involve officer shootings.
This insane policy gives cops the green light to murder citizens, just as long as they don't use their guns to do it.
The victim repeatedly told the officers that he couldn't breathe. Still they continued to press down on him, until he finally became unresponsive.
At best, the officers involved in the death of Hernan Jaramillo are guilty of negligent homicide and reckless endangerment, if not deliberate murder. But the policies of the Alameda County DA's office enabled them to get away with it.
Featured image credit: video screen capture via US Uncut