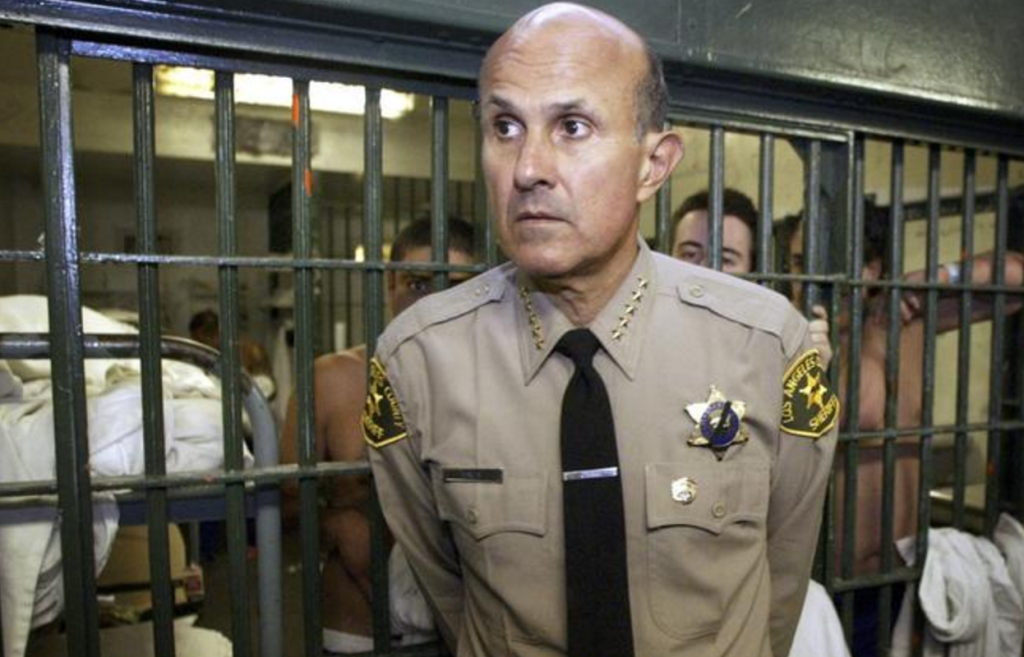 It is tempting to imagine disgraced former Sheriff Lee Baca — who now faces up to six months in federal prison — serving his time behind bars, itching to tell authorities of the abuse that he and other inmates routinely suffer at the hands of guards, trying to contact investigators with a phone they had managed to sneak in to him. He would be thwarted by prison officials, who have him shuttled between buildings to keep him from making contact with the outside world. When asked about the scheme, the head of the department would deny any knowledge of it. He would lie.
That's what Baca did, and what he pleaded guilty to on Wednesday in the long-running federal investigation into excessive force at Los Angeles County jails and an attempted coverup by sheriff's officials.
As the elected sheriff, he ran a complex of jails where brutality had become systematic and where would-be whistle-blowers were threatened with retaliation. He helped hide inmate and FBI informant Anthony Brown, and he lied about it.
In prosecuting the matter that became known as "Operation Pandora's Box," the U.S. Attorney's Office showed tenacity, yes, but also the true meaning of justice by not stopping with the convictions of a dozen or so lower-level players or with the ongoing prosecution of former undersheriff Paul Tanaka, who is due to face trial soon. Baca's guilty plea is important. It is vindication for those who resisted the sheriff's active mismanagement of the jails and a reminder to those who come later that no one is above the law — and most certainly not those who are entrusted with its enforcement.