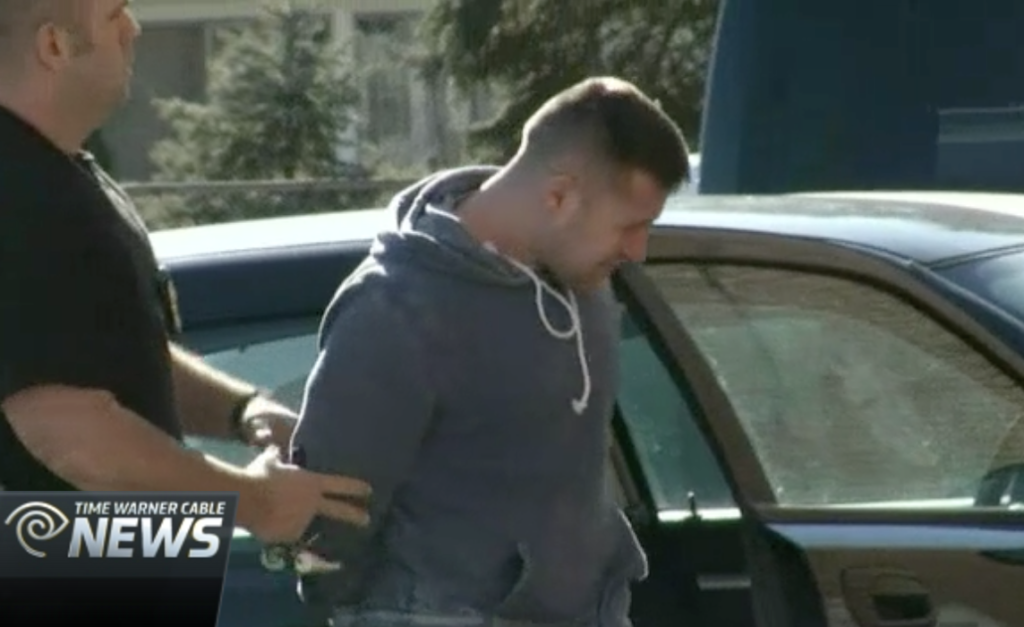 ROTTERDAM, N. Y. — "Early this morning we issued an arrest warrant for Jeremy Pullen," Lieutenant Michael Brown explained.
The arrest warrant was issued for the alleged involvement of 27-year-old, Jeremy Pullen of Valatie, in the planning and execution of the January 6, 2016 robbery of the Rotterdam Trustco Bank.
Brown added, "For that robbery we also arrested Zachary Dennis on January 18th of this year."
Dennis called 911 with a bogus threat to Mohanosan High School, only to rob the Trustco Bank on West Campbell Avenue five minutes later.
According to Lt. Mike Brown, Dennis and Pullen were high school classmates at Christian Brothers Academy.
"We believethat their relationship in the later years may have been related to the abuse of perscription drug use," Brown said.
Pullen seen here as an amateur mixed martial artist for the Death Roll Fight Team. He was also employed with the Village of Catskills Police Department for five months in 2013 before leaving to work for DOCCS as a corrections officer until June of 2015.
"We believe that he may have used some knowledge he gained as a police officer in planning and ensuring the robbery was successful," Lieutenant Brown said.
Charged with robbery and grand larceny in the third degree, both felonies, Pullen appeared before Judge Kenneth Litz and his attorney who tried to lower a $100,000 cash bail.
The judge denied it, for fear of Pullen fleeing out of state for a job opportunity.
Pullen was remanded to custody of the Schenectady County Sheriff's Department.
The case is being adjourned until Wednesday, February 10 at 5 p.m. for preliminary hearing.