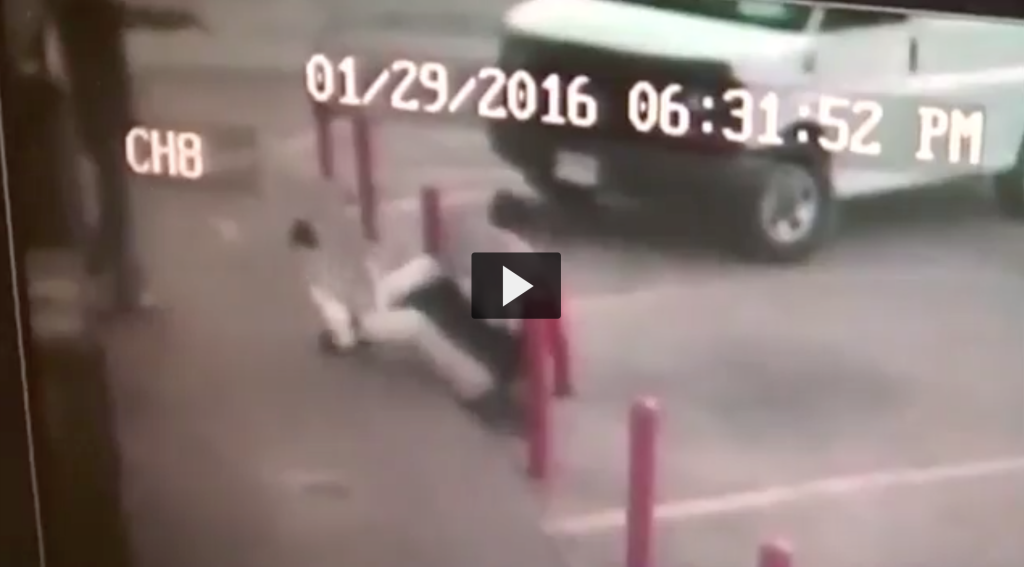 JACINTO, Texas – Video obtained by Channel 2 Investigates shows a dramatic and violent scene of a 17-year-old black teenager fighting with a 15-year-old Hispanic teen outside the Come And Save Food Store this past Friday.
It is what happens after Jacinto City Police Officer Eric Rodriguez arrives, that protesters are angry about.
Marching in front of the convenience store Sunday, protesters claimed the officer went too far, and pushed 17-year-old Lee Hagan through a plate glass window at the store for no good reason.
"When (the officer) pulled up, they were both engaged in a confrontation, but yet the young black man was the only one they grabbed, threw him through the window, assaulted him and left him lying there without his shirt on. But the young Hispanic man who's out there, they never touched him," community activist Quanell X said.
Protesters led by Quanell X are accusing the officer in the video of police brutality for charging and pushing Hagan, a student at Galena Park High School, through the store window.
"They went too far. They went way too far," Quanell X said.
In the video, Hagan can be seen backing away from the other teen. When the officer arrives, he goes to grab Hagan, who appears to be forced against the window.
But Jacinto City Police Chief Joe Ayala sees it differently. He maintains Rodriguez was just trying to get control of Hagan and did not shove him through the glass. He said Hagan tripped over his own feet and fell into the glass.
"(The officer) grabbed him and spun him around and when he did that, Mr. Hagan appeared to have tripped, and he tripped and his body went up against the window and the window went crashing," Ayala said.
"I truly do not see any type of excessive force here," Ray Hunt, president of the Houston Police Officers' Union, said.
We showed Hunt the raw, unedited surveillance video.
"He has to take immediate action. He took swift action and I believe it was appropriate action. It's unfortunate that the window broke," Hunt said.
He said the situation was volatile, and since the officer was alone, he had to work quickly, and immediately he was able to identify the 17-year-old as the aggressor.
"It appears to me that the 17-year-old threw the first swing and took the last swing," Hunt said.
As the teen gets up, he said the officer does nothing more than just push the teenager toward the wall to keep him away from the other teen. The wall in this case happened to be a window.
"This officer didn't come there looking for a problem. This officer was called to stop a problem," Hunt said.
Ayala plans to submit the findings to the Harris County District Attorney's Office Public Integrity Unit for review.