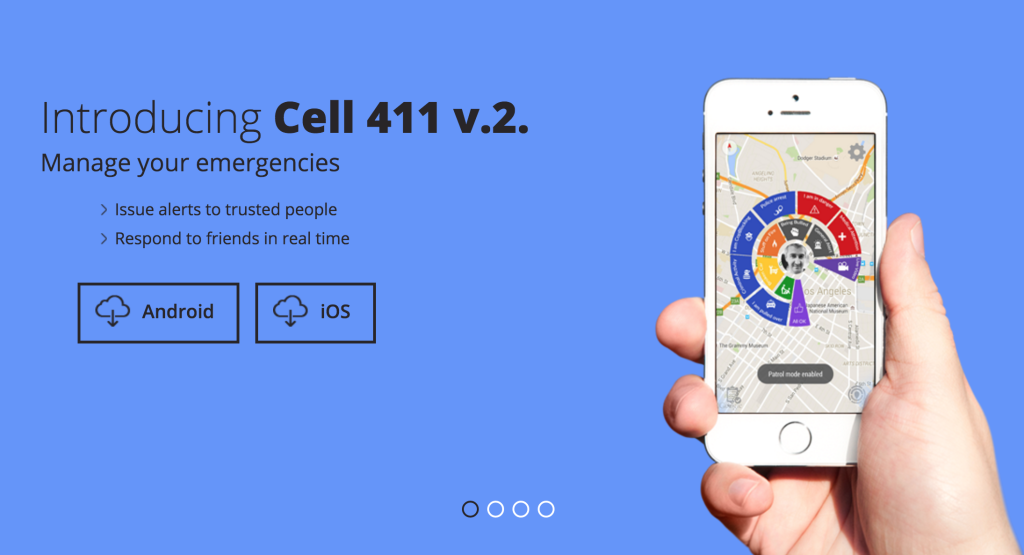 Cell 411 Inc., creator of the free mobile app that allows individuals to issue emergency alerts and respond to alerts from members of their communities, friends and neighbors in near real time, received the investment of 10 Million NXT and 300 BTC, worth $200,000, from crypto- currency investor and entrepreneur Marc De Mesel.
Cell 411 empowers communities across the world to eliminate the need for slow government services and build solutions tailored to their own needs. The investment allows the 6-month old startup to boost its workforce and pursue the release of version 3 of its emergency management platform.
"This first round of funding is a huge boost to the development efforts going into Cell 411. We have a long list of features demanded by users and explicit demands from commercial clients like security firms, which are very strong market signals indicating that we are not only filling a need in the marketplace but also creating and shaping a brand new market in personal safety and security," said Virgil Vaduva, founder of Cell 411.
The Cell 411 platform is now ranked at number 15 in the social marketing category of mobile apps in South Africa, following closely behind applications like Facebook and Google. Markets like South Africa, Western Europe and the United States have been particularly receptive to the increased need of tailored personal safety services for individual users and owners of smart phones.
"Our customers are always the users, and the development of the platform will always have them at the center, but now we can focus on the long-term improvement and strategic growth of the platform which will lead to better user experience, a better product and ultimately a safer world," said Vaduva.
Version 3 of Cell 411 will be released later this summer with a greatly improved UI, improvements to the back-end infrastructure and improved support for live video streaming and other features demanded by users.