By: Deric Lostutter
NOTE: There have been recent allegations by Terry's family, and their other daughter, Morgan Elvis, that this site harvests IP addresses, this is false. Our source code is public. You are free to right click and analyze it or hit f12 on your respective internet browser.
This article does not express the views of TruthVoice as a whole, but is merely a presentation of facts and witness statements compiled by the author, Deric Lostutter
TruthVoice does not have "paying articles". Every article that this author writes is of his own volition and free will. This author has not been compensated for the production of this article.
There have also been allegations that the author has acquired federal charges, this is ALSO false. Deric Lostutter was a key player in helping to solve a cover-up in a rape case of a teenager in Steubenville, Ohio, 2 years ago, which resulted in him being raided by the F.B.I.. This was covered here in an article in Rolling Stone Magazine.
Since his raid, he has not been charged, and has been featured on multiple national, and international television news networks for his exploits, including CNN, Al Jazeera America, and most recently, Fox News for fighting ISIS.
TruthVoice is not a blog, but rather a nationally syndicated news site that averages hundreds of thousands of readers a day. All of our content is fact checked, and submitted to, then reviewed by, multiple editors before posting.
The Elvis family is free to dispute any content on this site, but have yet to do so, only using scare tactics in an effort to discredit the allegations of evidence posted here, freely available to the readers to investigate themselves.
We invite you to Google, and also submit your own background checks on Terry Elvis. Thank you to the 2,500 readers that have liked and/or shared this article in the first 24 hours.
Let's find Heather.
It has been almost 2 years since the strange, and sad disappearance of 20 year old Heather Elvis, in Myrtle Beach, South Carolina. A vigil is being held on the anniversary of her disappearance by her Father, Terry Elvis, and her mother, Debbie Elvis.
New revelations came to light this week when eye-witness accounts stated that GPS records of Steven Schiraldi's phone did not match where he said he and Heather were on that fateful night. Revelations, which caused multiple people who claim to have been ruthlessly targeted by the Elvis family for asking questions, to come forward.
A source close to the family approached them with key information that she received a falsified text message from someone pretending to be the murder suspect, Tammy Moore, stating that Heather was pregnant at the time of her disappearance.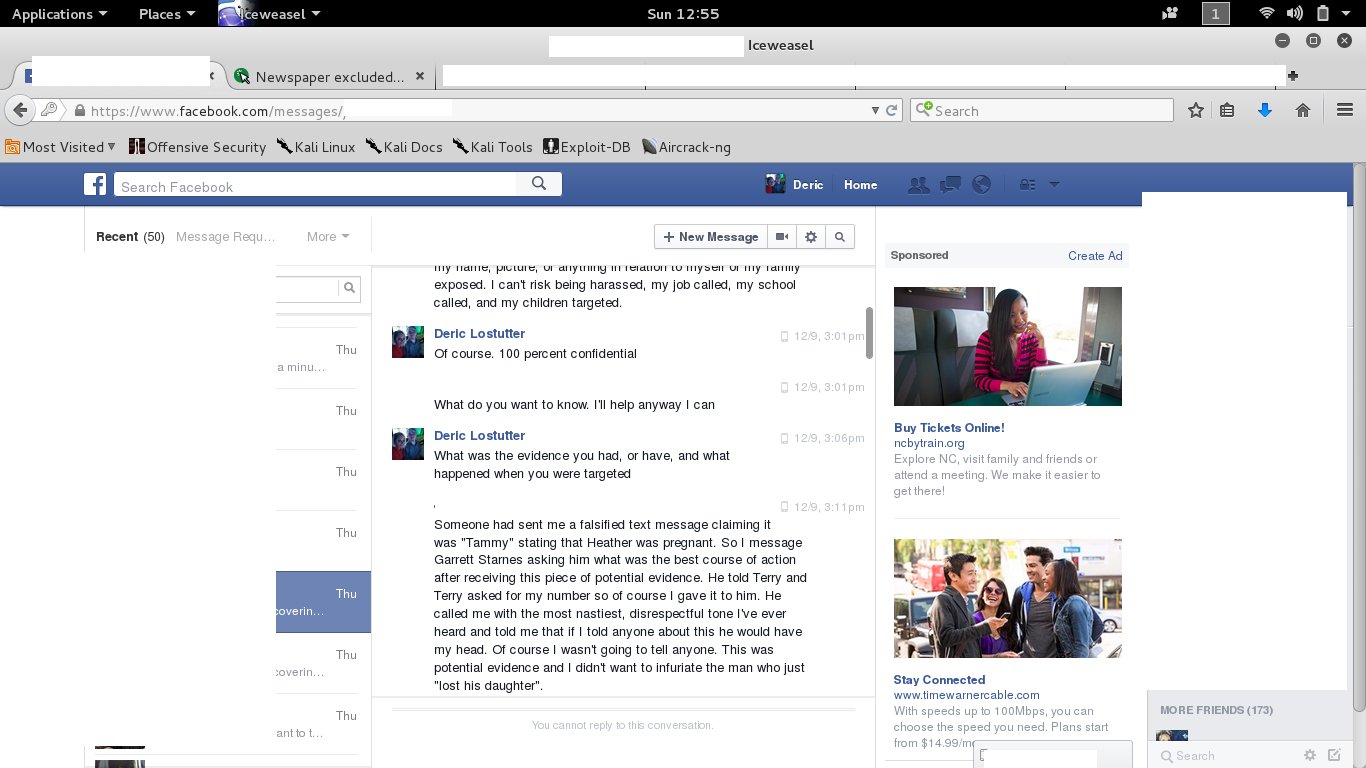 Infuriated at this information getting out to the public, she alleged that Terry called her and threatened to "have her head".
According to the source, Terry's daughter Heather, had planned on coming clean about being allegedly molested by her father, and this lead our source to believe that it may have in fact been Terry's child.
Still angry with our source, a couple weeks passed, when allegedly Terry called the workplace of our source's significant other. Terry allegedly spoke with the Captain of that police department, who then told the couple to "drop it" or Terry would make their life hell.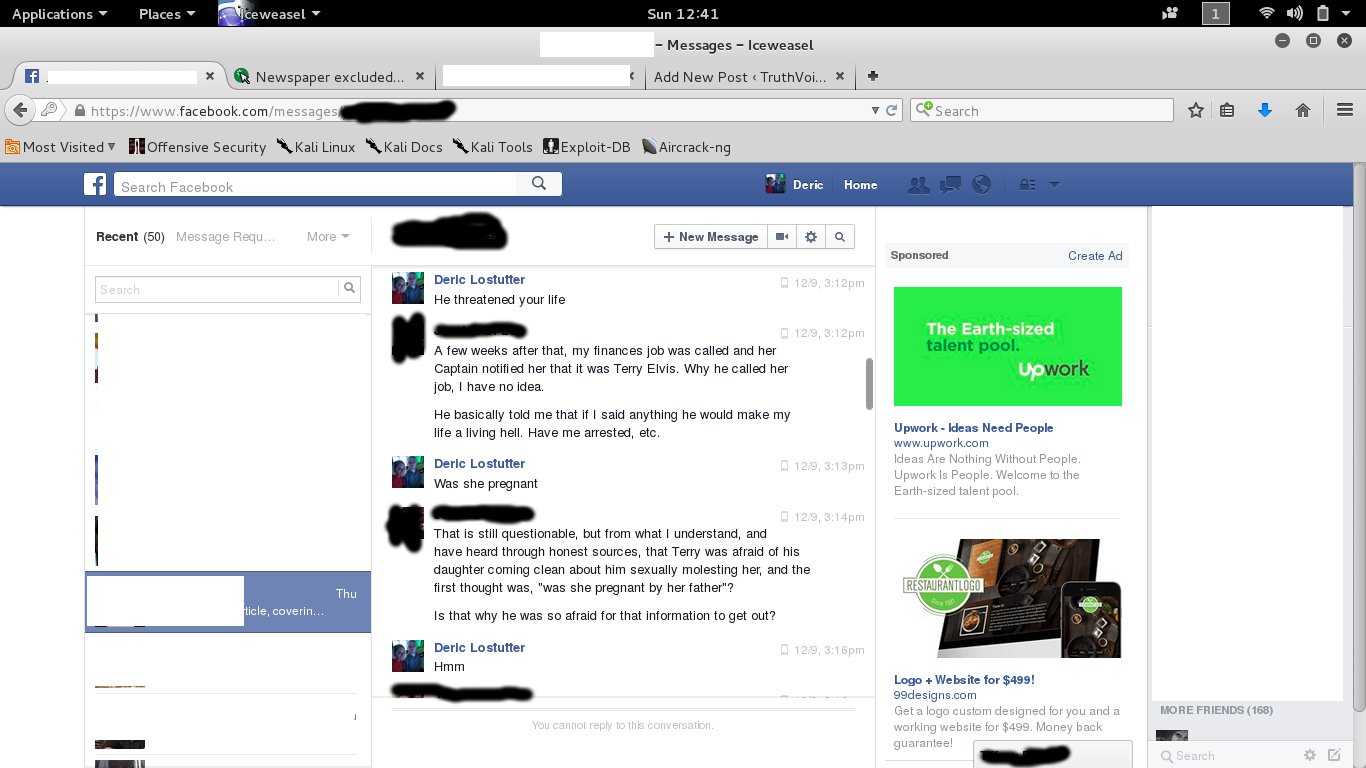 Piquing my interest, I did some digging, and made multiple contacts associated with the case, which still has a gag order at the request of the family.
I received multiple documents about Terry Elvis, one of which caught our eye, an arrest record showcasing the hidden violent side of Terry Elvis.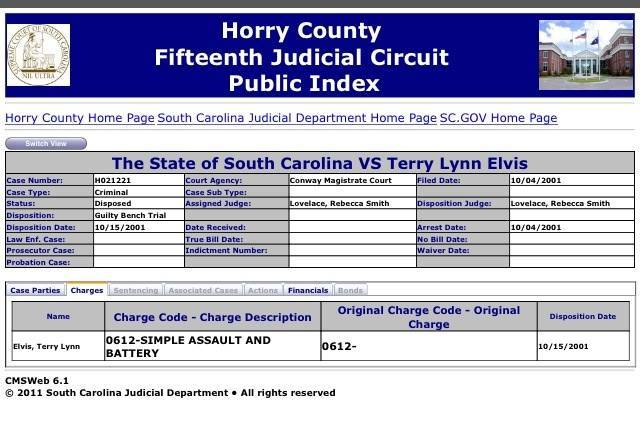 The arrest records backed up the claim of the victim of Terry's threats, I dug deeper, and found an arrest record for Terry which highlighted multiple counts of fraud back in the 1980's.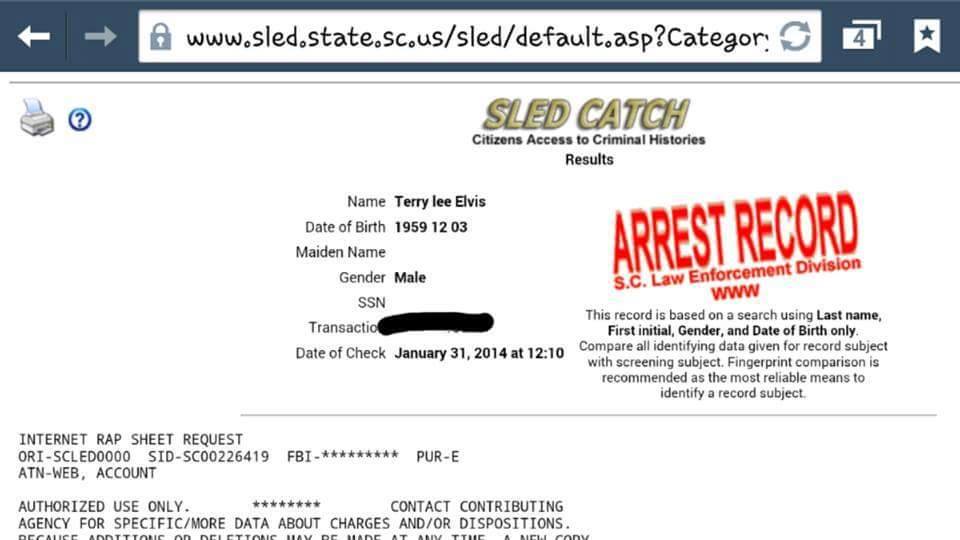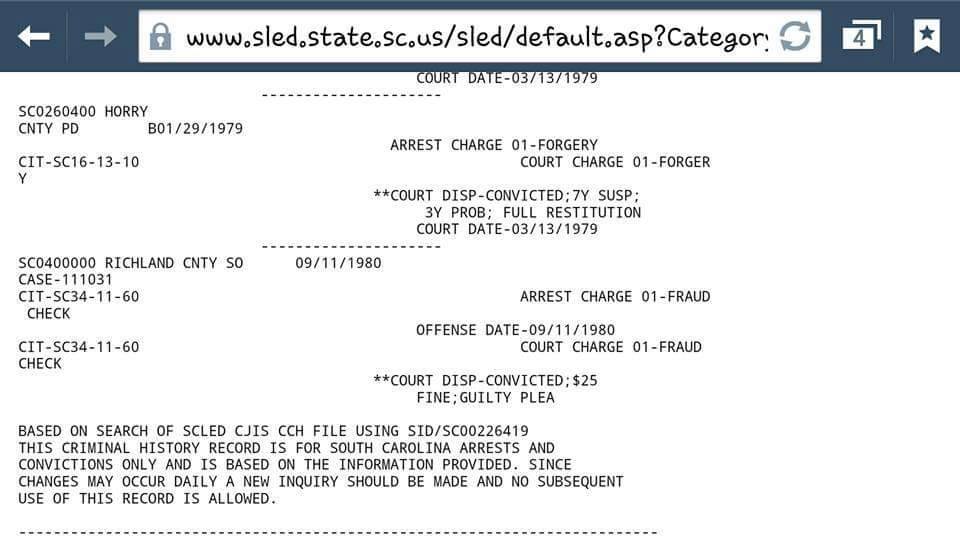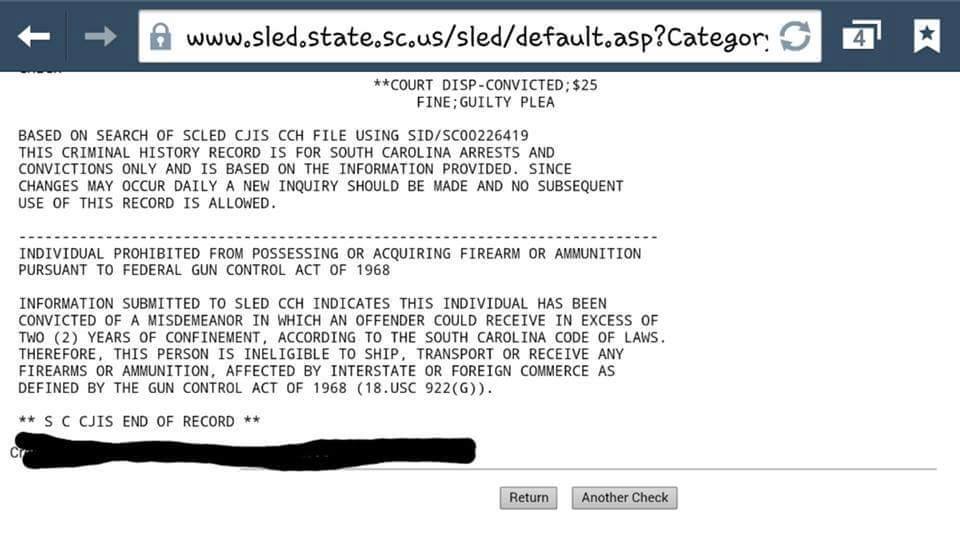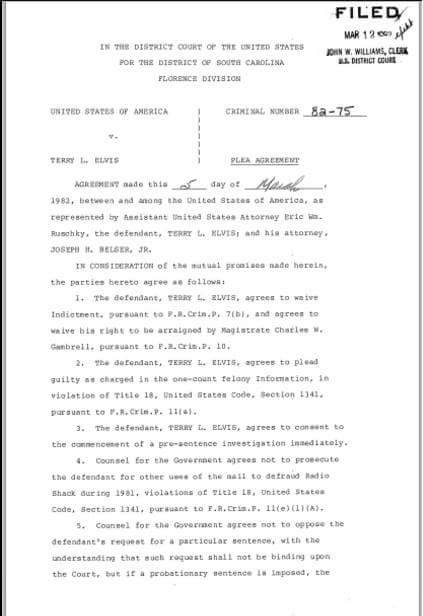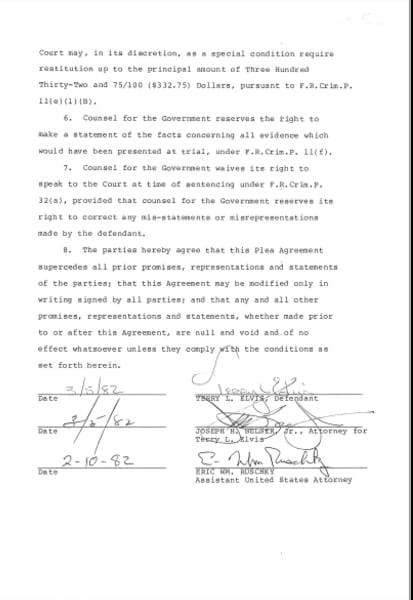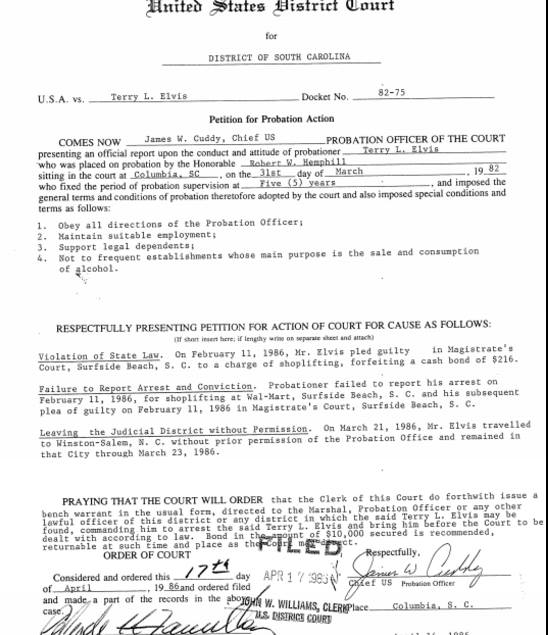 Terry's past of fraud only adds speculation and suspicion to the handling of donations that the family has received to fund the search and reward for Heather Elvis to be found.
I noted that Terry purchased several vehicles recently, including 2 convertibles and a vehicle for his other daughter. Terry has also since paid off the mortgage on his house, alleged to be valued around $200,000. You will note the line that says "mtg" or Mortgage satisfaction.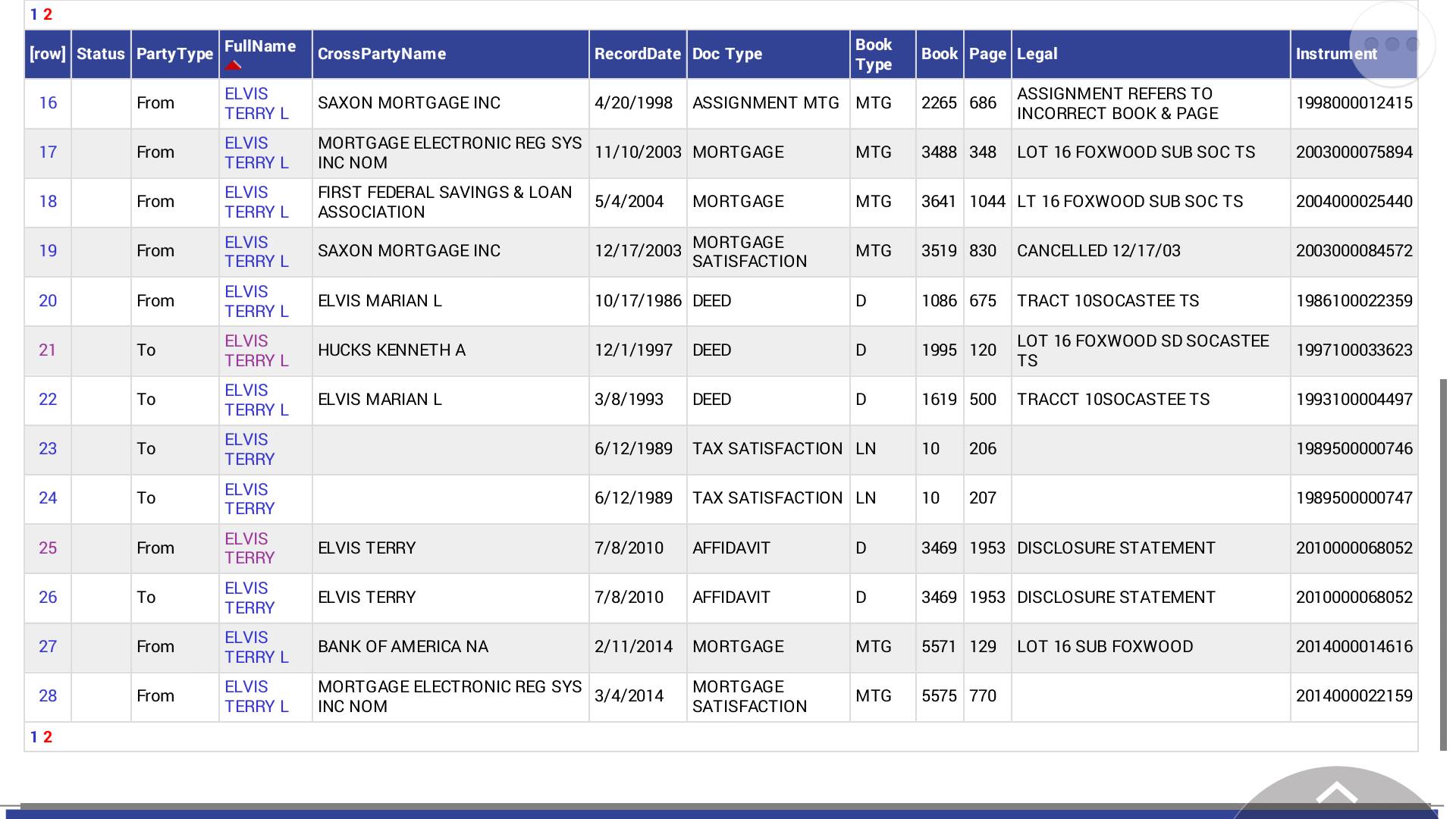 Terry claims to be a God fearing man on his Facebook page dedicated to his daughter, "FindHeatherElvis". References to going to church, being a good southern Christian, and requests for prayers coupled with Bible passages litter the page, getting responses from hundreds of people in support and solidarity in faith.
The photographs that we dug up of Terry, however, tell a different story. A story about a man plagued with anger, hanging out at stripper parties, and even discussing how to bury a body just 2 MONTHS prior to Heather's disappearance.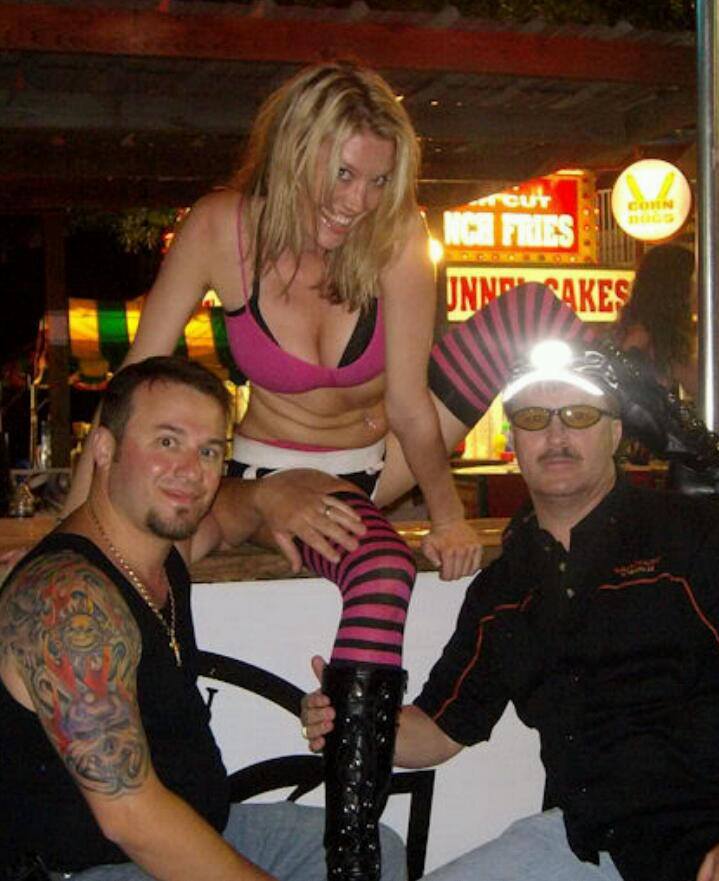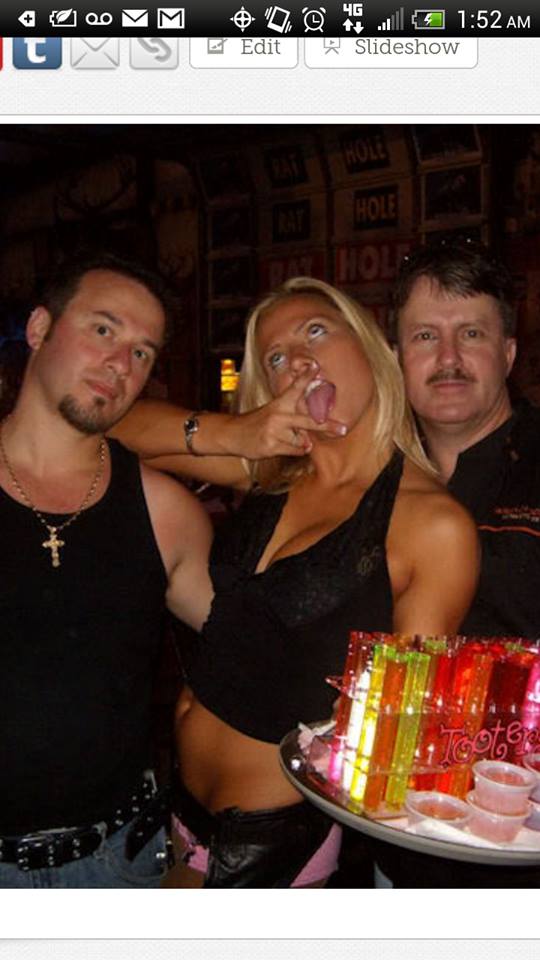 Terry, also has a brother, an officer with the Horry County Sheriffs Office, who was recently arrested for DUI. The arrest barely made media, and accounts of Terry being able to pull strings at his local police department can only make you wonder why.
Digging even deeper, I uncovered some peculiar evidence that may make Terry a prime suspect. Evidence that not even his connections can save him from.
In May, prior to Heather's disappearance, Terry appears to have purchased a large fantasy style 26 inch blade, even commenting that he removed the flames from said blade to alter the appearance.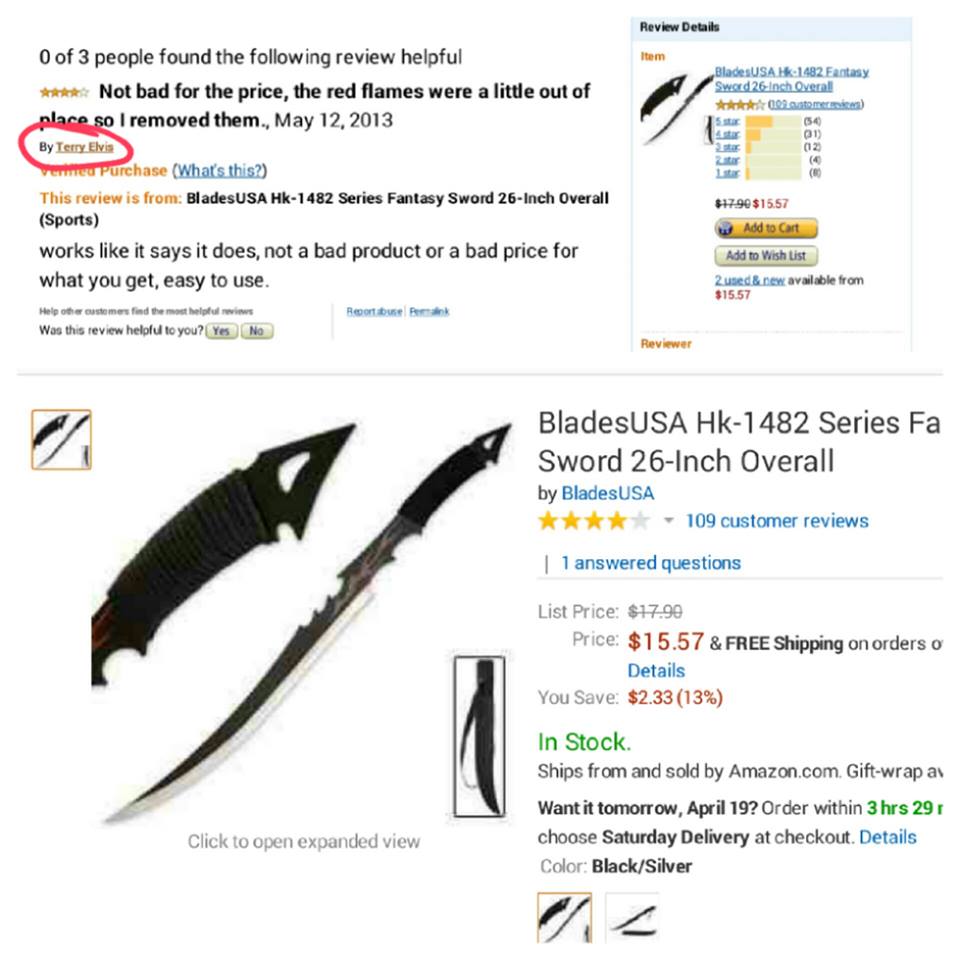 Terry's purchase of the blade comes only months prior to his comment about burying bodies, shortly before his daughter vanished.
Terry also owns a property close to where Heather Elvis disappeared. Just walking distance to where police found her car.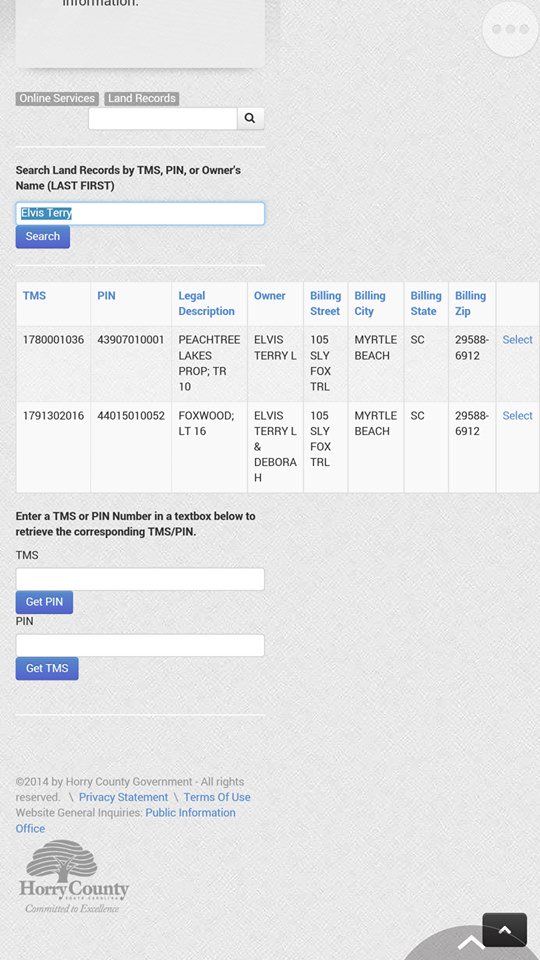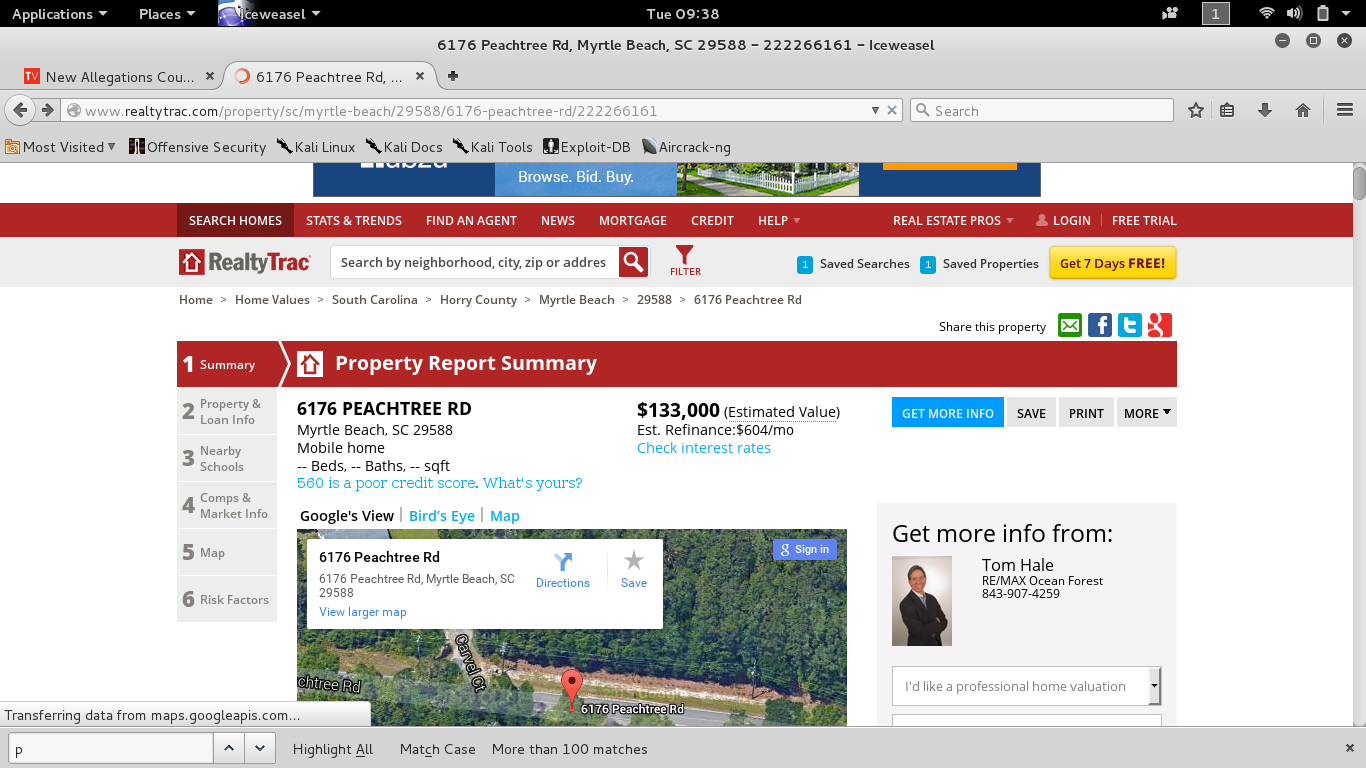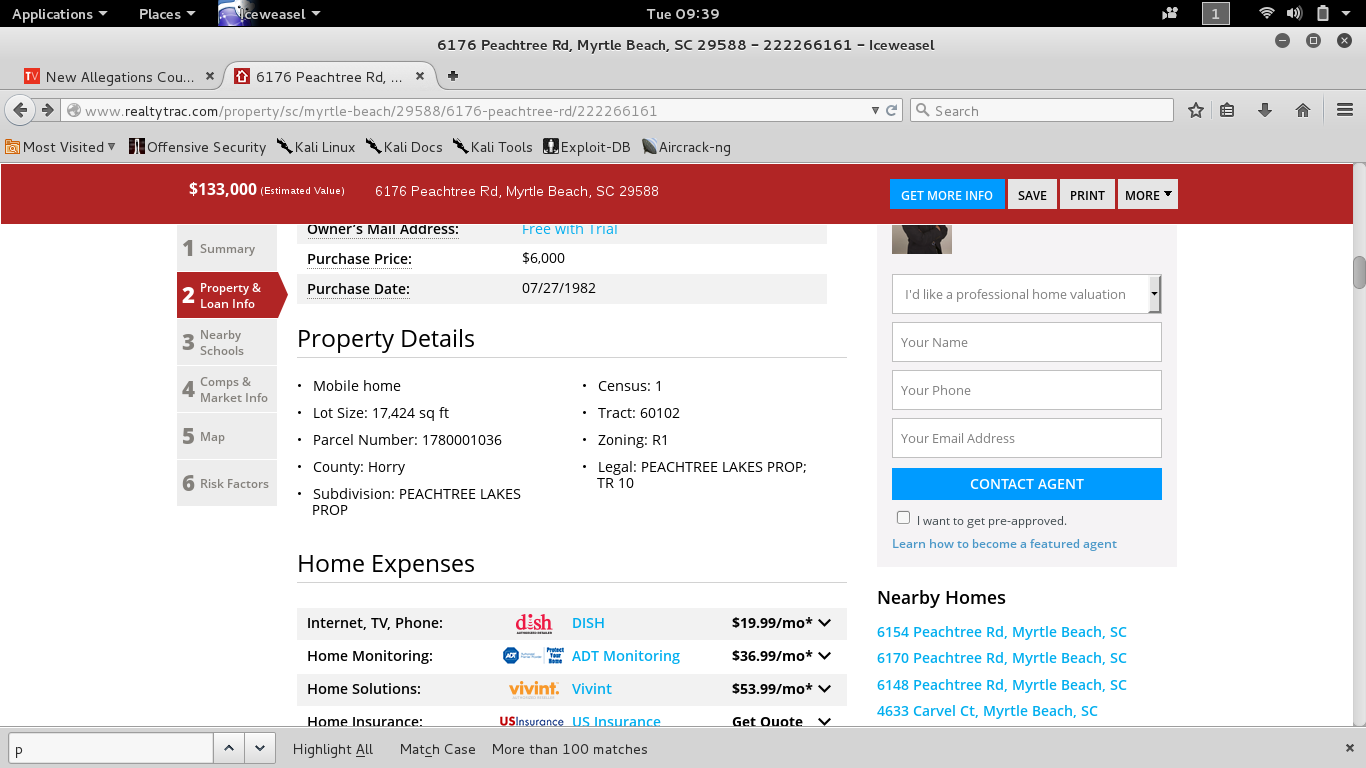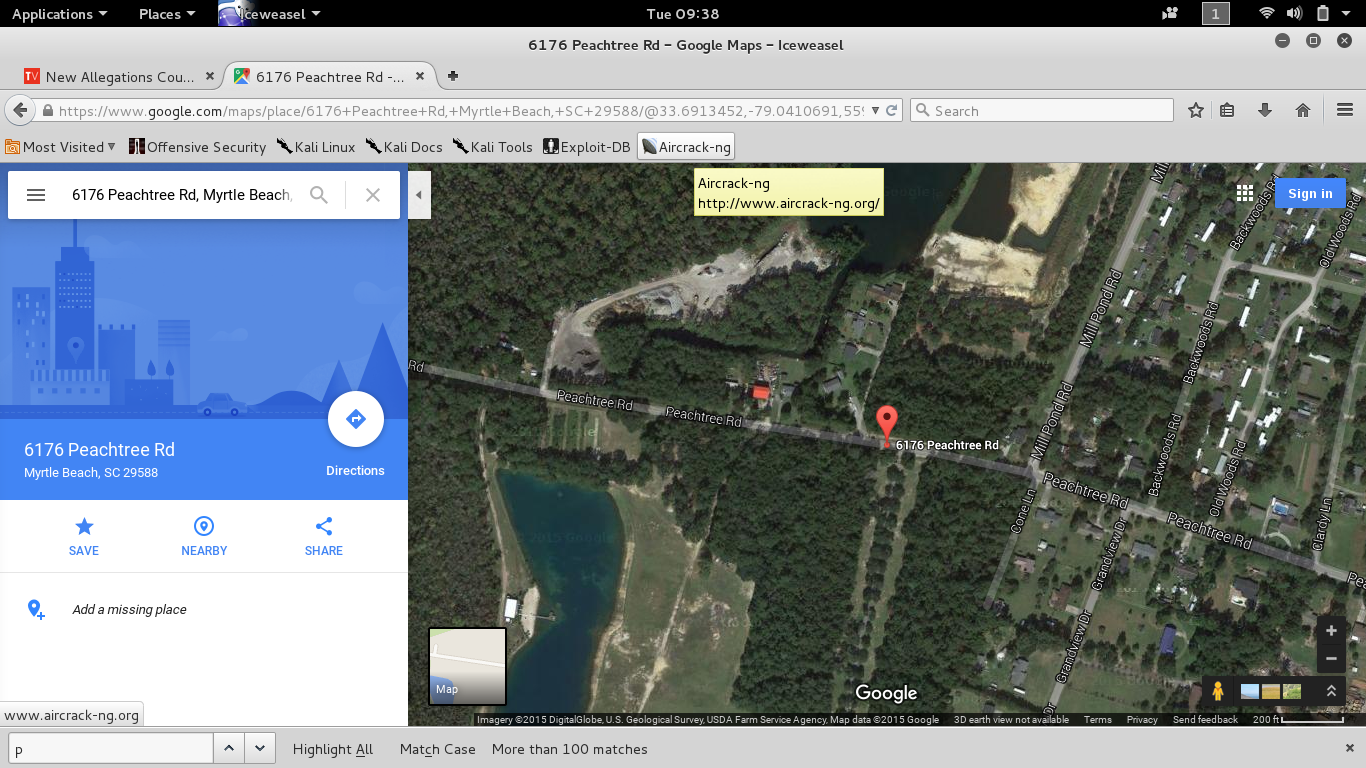 Lets recap, Terry has a record of fraud, benefits greatly from the donations, paying off his house, purchasing several vehicles, jet-skis and wardrobes, has a history of violence, discusses how to hide bodies and owns a property walking distance to where his daughter's car was found, who was alleged to have been molested by him.
Terry has had his fair share of people voicing their opinion, calling him out on what they find about him. His wife, Debbie Elvis, recently spoke on the cyber-bullying they have experienced since the case surfaced 2 years ago.
Terry, in a controlling manor, barred an unbiased newspaper from attending a press conference because he didn't agree with their coverage.
Terry even allegedly requested help from his friend in the case, and according to his friend, when he got too close, had him falsely arrested for obstruction and interfering in an investigation.
Terry has offered what could be presumed to be donation funds, for a reward to "out" those who speak out against him in anyway, much to the disdain of some of his followers.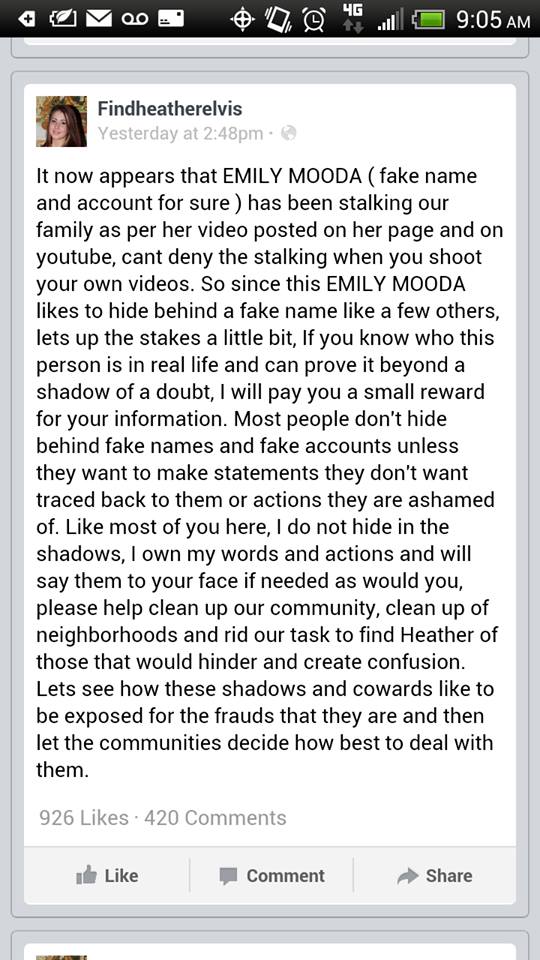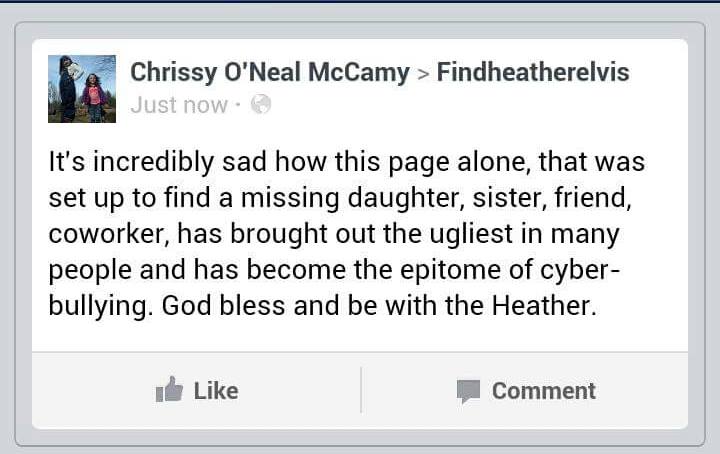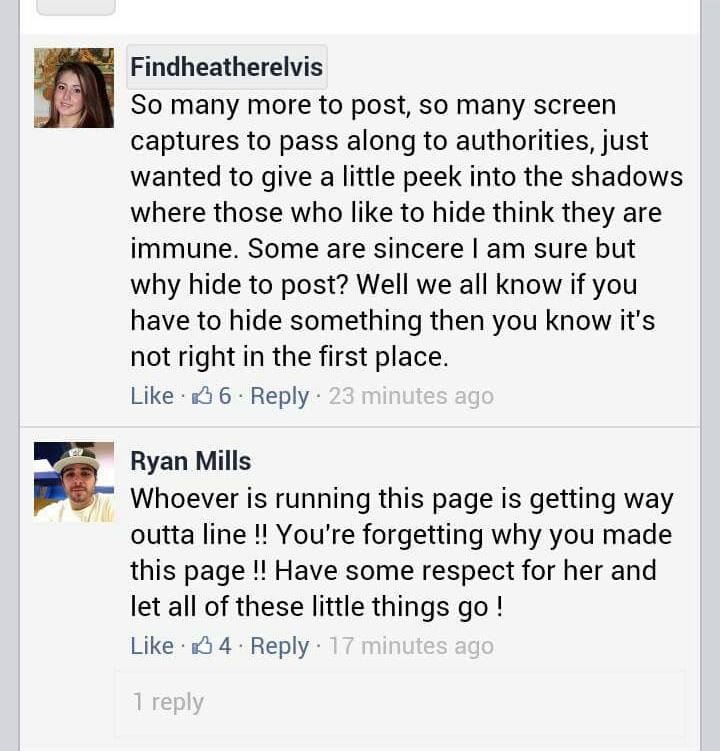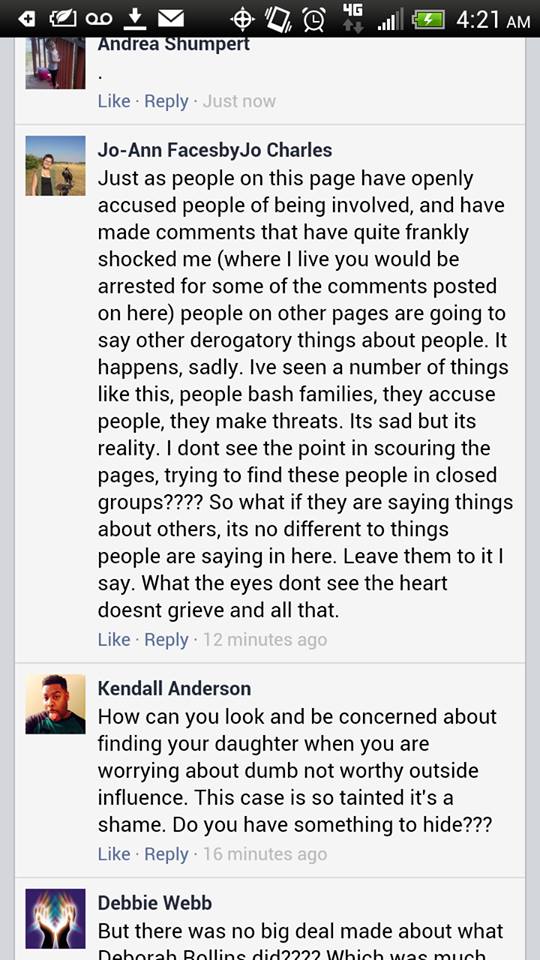 Terry has also held true to his violent nature, threatening and inciting crimes of arson, and murder, against those he believes to be responsible.

Could Terry have been protected by local investigative authorities? Could he be responsible for Heather's disappearance? We may never know.
The community, outraged at these key pieces of evidence being ignored, have demanded that federal authorities take over the investigation.
I tried to reach out to Terry and Debbie Elvis for comment via Facebook, but have since been blocked from communicating with them.
UPDATE: I have adjusted the satellite image of the property that Terry owns near the site where heather disappeared to reflect the actual address of the property, included the real estate record that shows it is trailer 10. Terry's record reflects multiple middle names, the names he gave at the time of arrest, which further reflect his personality and traits of fraud. You are not even required, by law to provide a middle name on legal documents, and for those that demand it, usually a simple middle initial is given. We have provided proof of this below. Please note the same address, yet different middle name given on the charges.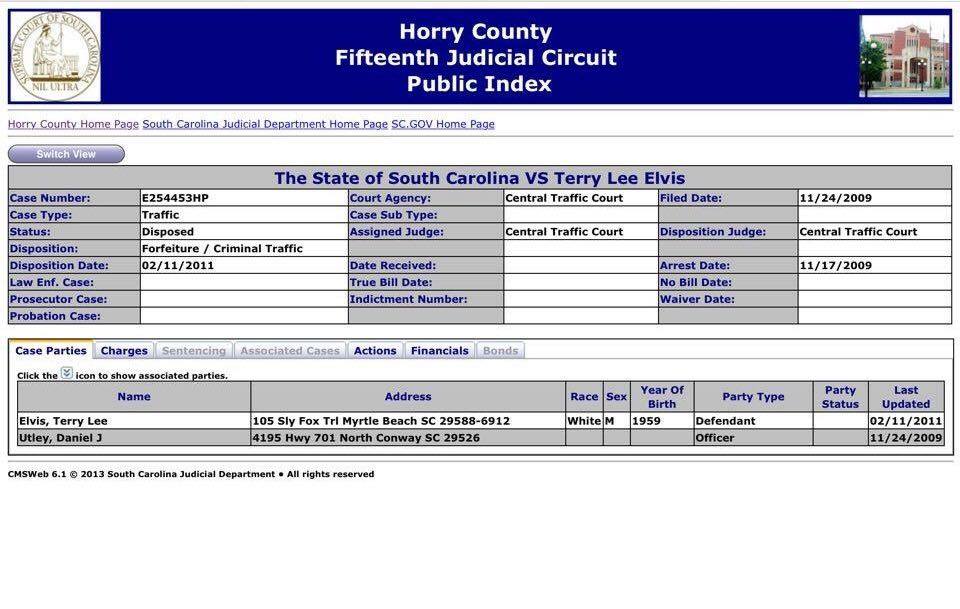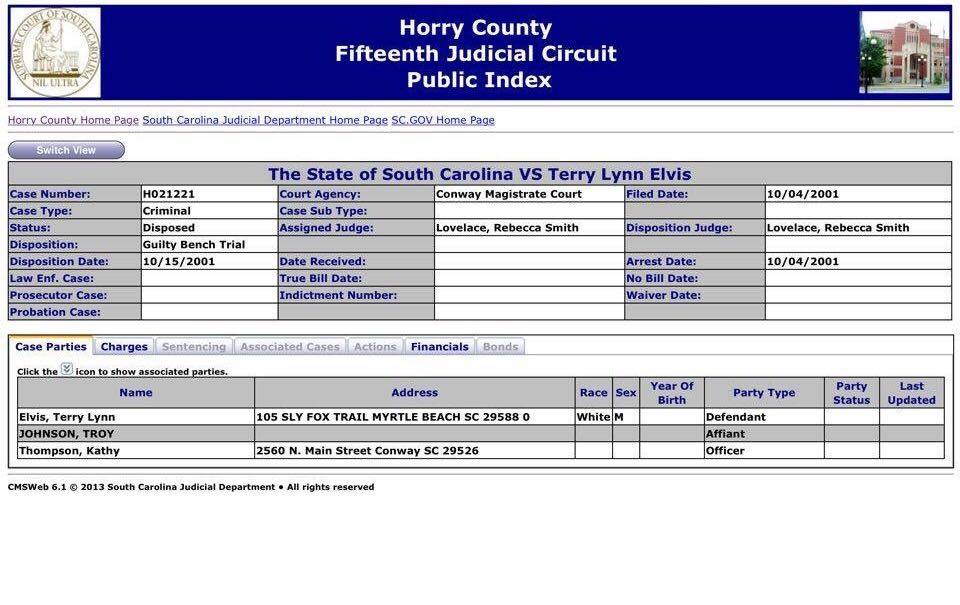 UPDATE 3/14/16:
I have been provided photographic evidence that Heather Elvis may have been in an interracial relationship, which may have enraged Terry Elvis. Terry has posted a few seemingly racist items himself via social media, degrading an African version of Santa Clause, and even what seems to be a racial slur meme pulled from his now private photobucket comment about President Barack Obama: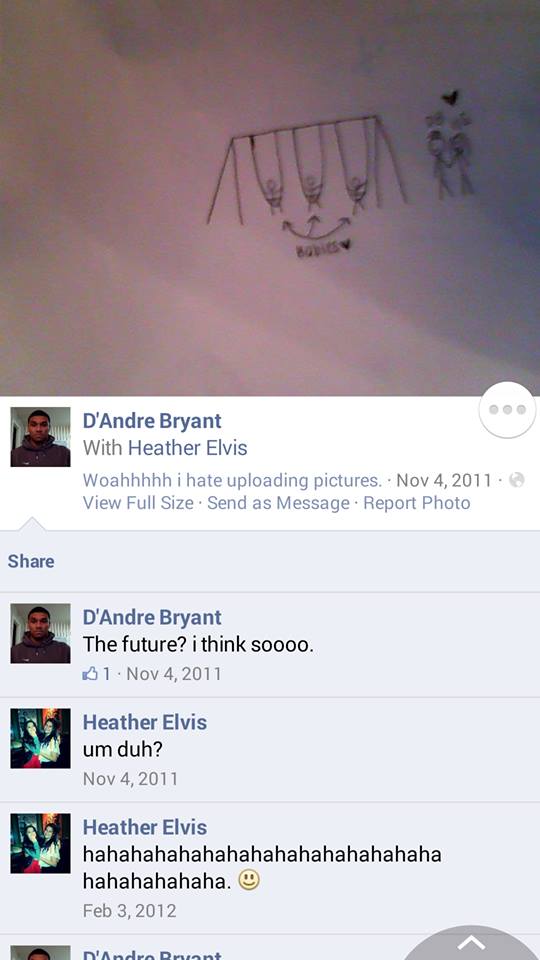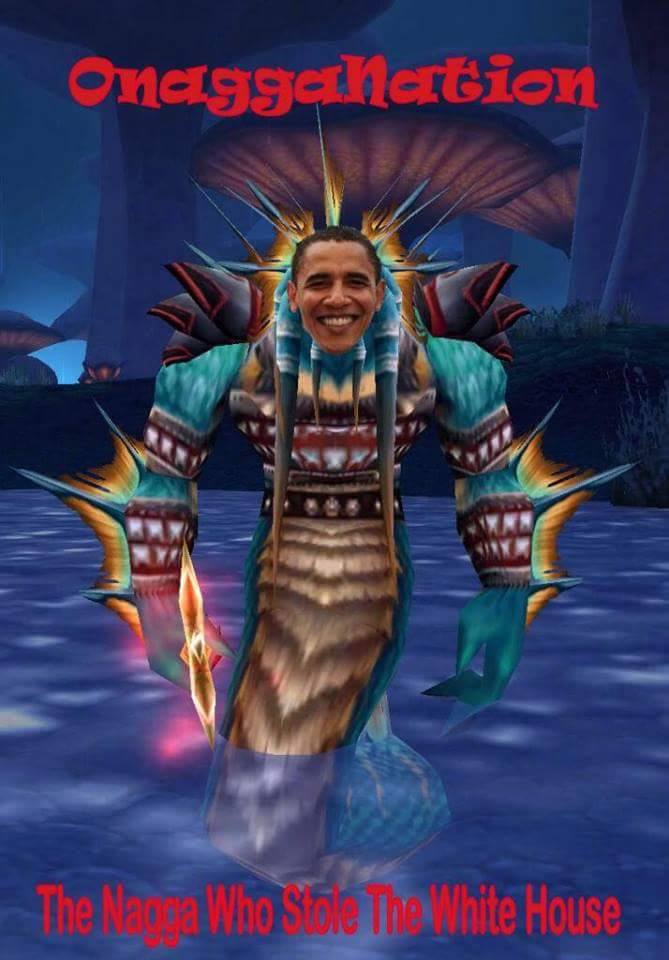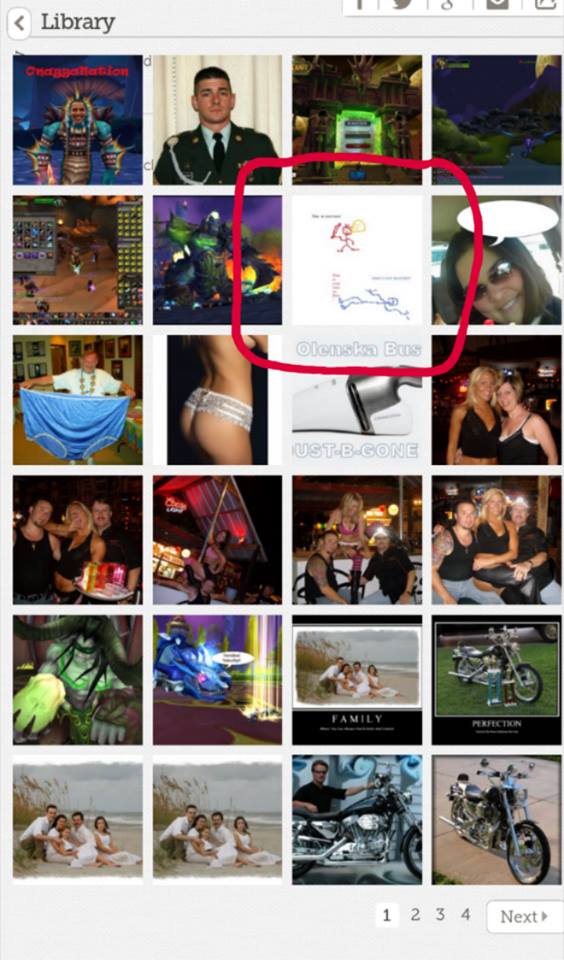 Notice the photo at the top left, and the one to the right of it as a Microsoft Paint drawing of someone who stabbed someone else with a knife like the one he purchased?
Could Terry have been that mad at his daughter?